The Most Important Thing Walgreens Said About Valeant Pharmaceuticals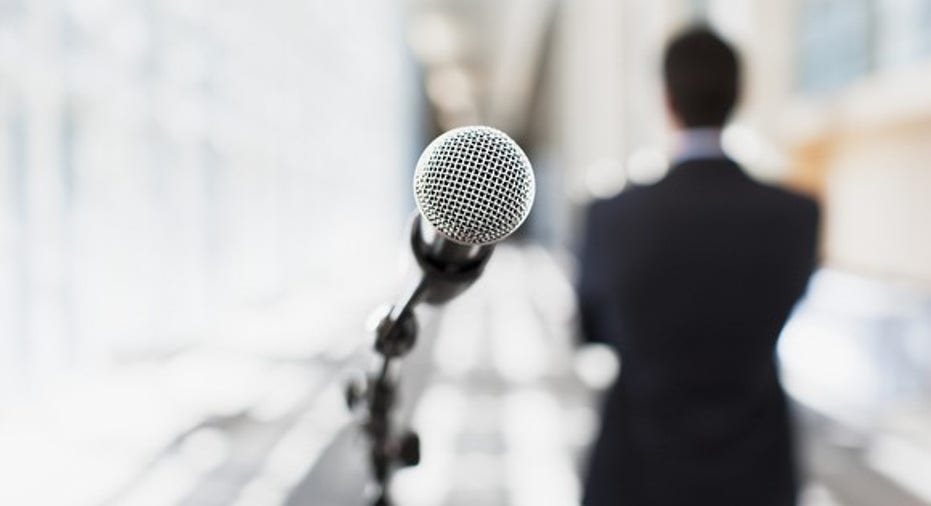 Image source: Getty Images.
Shares in Valeant Pharmaceuticals turned significantly higher in the wake of Walgreens Boots Alliance's fiscal third-quarter conference call. That may have had you scratching your head, wondering what on earth Walgreens has to do with Valeant's future. If so, know that the two companies are in the early innings of a 20-year deal that -- so far -- is working out better for Walgreens than it is for Valeant.
Big money at stake
Prior to intense scrutiny of Valeant's drug-pricing strategy last year, the company relied heavily on the specialty pharmacy Philidor Rx Services to distribute many of its top-selling medicines.
However, Valeant Pharmaceuticals walked away from Philidor last fall when revelations of inappropriate practices cast a shadow over their relationship.Specifically, Philidor often took extraordinary measures to guarantee that Valeant's more expensive medicines were given to patients rather than lower-cost generics.
The decision to cut ties with Philidor was the right one, but it also meant that the company was staring at a steep drop in volume and sales in a post-Philidor world. In hopes of sidestepping the risk of sliding sales, former Valeant CEO Michael Pearson orchestrated a game-changing new distribution relationship with Walgreens Boots Alliance last December.
In that deal,Walgreens agreed to fill patient prescriptions with Valeant's drugs in return for a servicing fee. The agreement gave Valeant Pharmaceuticals a distribution and fulfillment partner with more than 13,000 retail-store locations globally, and Walgreens Boots Alliance got the benefit of a new revenue stream untied from the pricing and profitability of Valeant medicines.
So far, however, the agreement is proving to be a better deal for Walgreens than it is for Valeant.Despite the scale of Walgreens Boots Alliance, Valeant Pharmaceuticals is struggling to make money on prescriptions filled by the pharmacy giant.
Valeant's ability to profit from drugs filled by Walgreens depends on insurers quickly reimbursing for drugs at profit-friendly prices. However,Valeant's new CEO, Joseph Papa, indicated last quarter that insurers are taking longer to pay for drugs provided to patients through Walgreens and that payments were sometimes too low to turn a profit:
Throwing a lifeline
DuringWalgreens Boots Alliance's earnings conference call this week, industry watchers asked about its relationship withValeant Pharmaceuticals,and co-COO Alex Gourlay said the company is "satisfied" so far.
Gourlay'ssatisfactionsuggests management will continue filling Valeant prescriptions, which is good news for Valeant because it needs a big distribution partner. But what Gourlay said at the end of his comments regarding this relationship might be even more important:He wrapped up his comments on the subject by saying, "We want to help our partner to be more successful in [this] market."
Unfortunately, Gourlay didn't explain how Walgreens Boots Alliance could help Valeant Pharmaceuticals fix its reimbursement problems, but the statement suggests that they're open to considering any fixes that Valeant may propose.
That's important because duringValeant's last quarterly conference call, Papa said he "believe[s] this problem isfixable." Papa also said that "It is in Walgreens' and Valeant's interest tofixthis problem," and that he's "confident that it will getfixed." Papa told investors he planned on meeting with key Walgreens Boots Alliance management to discuss the problems "in the very near future." Ostensibly those meetings are occurring, and factor into Gourlay's comments.
Looking ahead
The distribution deal between Valeant and Walgreens is only months into a 20-year timeline, so bumps early on aren't unexpected.
However, Valeant Pharmaceuticals is struggling to regain investor confidence in the wake of sliding sales, and it's under intense pressure to boost cash flow and reduce a mountain of debt amassed over the past few years because of its acquisition strategy.Therefore, Valeant doesn't have the luxury of time that it might have otherwise. Investors want to see progress sooner, rather than later, and getting this deal on track is critical to achieving that progress.
The article The Most Important Thing Walgreens Said About Valeant Pharmaceuticals originally appeared on Fool.com.
Todd Campbell has no position in any stocks mentioned.Todd owns E.B. Capital Markets, LLC. E.B. Capital's clients may have positions in the companies mentioned. Like this article? Follow him onTwitter where he goes by the handle@ebcapital to see more articles like this.The Motley Fool owns shares of and recommends Valeant Pharmaceuticals. Try any of our Foolish newsletter services free for 30 days. We Fools may not all hold the same opinions, but we all believe that considering a diverse range of insights makes us better investors. The Motley Fool has a disclosure policy.
Copyright 1995 - 2016 The Motley Fool, LLC. All rights reserved. The Motley Fool has a disclosure policy.