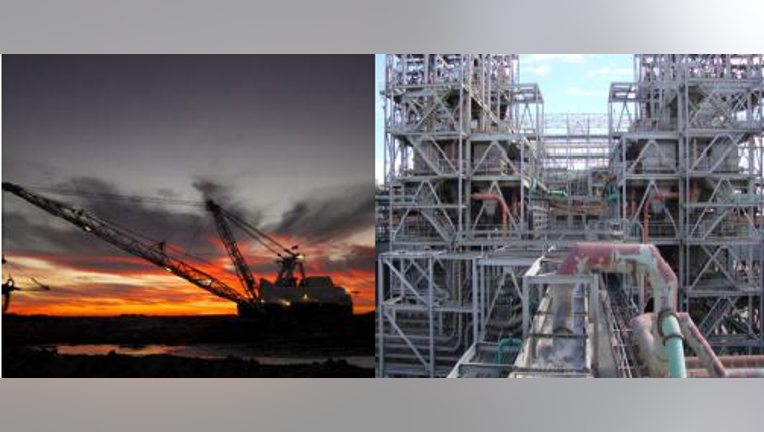 Mosaic is a leading global phosphate and potash producer. Image source: Mosaic
Investors in Mosaic Company (NYSE: MOS) must be a worried lot after Potash Corporation (NYSE: POT) delivered a disastrous first quarter and downgraded its full-year guidance some days ago. With Mosaic scheduled to release its quarterly earnings on May 4, could disappointing numbers halt the stock's recent rally?
It looks highly possible, given that analysts estimate Mosaic's Q1 earnings per share to drop a staggering 80% (yes, you read that right) year over year. PotashCorp's earnings slumped by exactly the same percentage in its last quarter, thanks to weaker-than-expected conditions in potash and phosphate markets. Mosaic deals in both nutrients. PotashCorp also bore the brunt of higher costs as it scaled back production -- a factor that could hurt Mosaic, too, as it operated at lower capacities in the first quarter.
While investors should clearly brace for a harsh set of numbers, the important thing is to understand the implications that the current market conditions may have on Mosaic's bottom line going forward. You may get a good idea if you don't miss three key metrics in Mosaic's upcoming earnings report. Click the following slideshow to know more.
The Mosaic Company Earnings Preview: 3 Key Metrics to Watch from
The article The Mosaic Company Earnings Preview: 3 Key Metrics to Watch originally appeared on Fool.com.
Neha Chamaria has no position in any stocks mentioned. The Motley Fool has no position in any of the stocks mentioned. Try any of our Foolish newsletter services free for 30 days. We Fools may not all hold the same opinions, but we all believe that considering a diverse range of insights makes us better investors. The Motley Fool has a disclosure policy.
Copyright 1995 - 2016 The Motley Fool, LLC. All rights reserved. The Motley Fool has a disclosure policy.