The Main Reason Achillion Pharmaceuticals, Inc. Collapsed 34% in November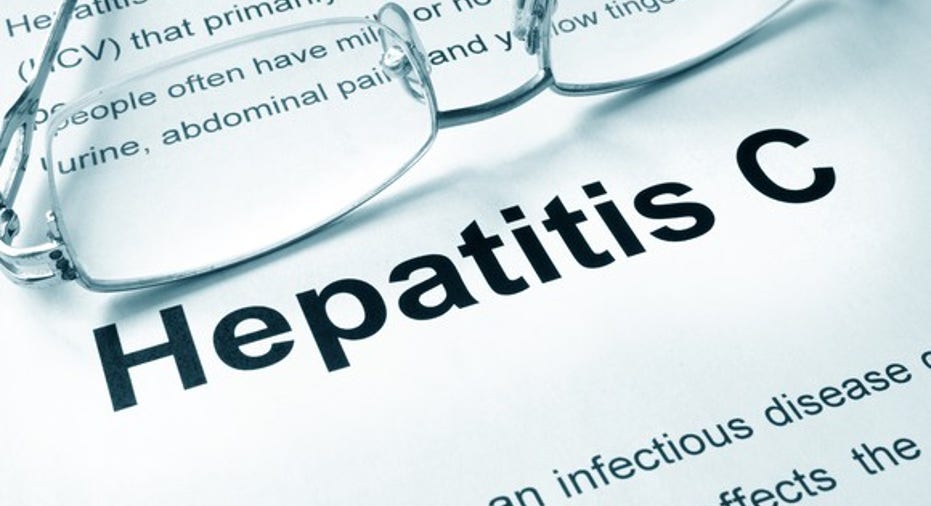 Image source: Getty Images.
What happened
Shares of Achillion Pharmaceuticals (NASDAQ: ACHN), a developmental-stage developer of small-molecule drugs to treat autoimmune diseases and infectious diseases such as hepatitis C, plummeted 34% in November, according to data from S&P Global Market Intelligence. The culprit behind the collapse can be traced to the company's Nov. 3 third-quarter earnings release.
So what
The source of Achillion's woes had little to do with the company's actual Q3 financials, which included a net loss that shrank to $20.7 million, or $0.15 per share, from $26.3 million, or $0.19 per share, in the prior-year period. Instead, an update on its leading non-hepatitis C compound, ACH-4471, an oral Factor D inhibitor being targeted at a host of rare autoimmune disorders, presented with unfavorable early phase 1 results.
Enrollment of healthy volunteers began in June for an ongoing phase 1 multiple ascending dose study, and while strong complement inhibition was shown in the lab, "plasma trough concentrations of ACH-4471 exceeded the range the Company anticipates for potential treatment in patients."
In simpler English, it appears there may be difficulty in metabolizing ACH-4471, since plasma trough concentrations are ideally measured prior to administering the next dosage. If trough concentrations are too high, then either Achillion began with too high a dosage among its three cohorts, or the drug isn't metabolizing as it should. While throttling back on dosage is an option that could remove this concern, scaling back the dosage could also translate into a decline in efficacy. Achillion has suggested that it plans to continue looking at various dosing options and that its study of ACH-4471 is continuing. However, considering that this is really Achillion's only foray outside of hepatitis C virus (HCV), it's a bumpy beginning, and investors clearly aren't happy.
Image source: Getty Images.
Now what
Though ACH-4471 certainly did not get a great start, Achillion's bread and butter is still its hepatitis portfolio, which was licensed to healthcare juggernaut Johnson & Johnson (NYSE: JNJ) in May of last year for what could add up to $1.1 billion (including $225 million via an equity investment). On top of $905 million in possible milestone payments, Achillion stands to receive a royalty in the mid-teens to low-20s percentage on the net sale of any approved HCV drug. Even with Gilead Sciences (NASDAQ: GILD) still dominating in terms of HCV market share, there are tens of millions of untreated patients around the world, leaving a large enough pool for J&J and Achillion to aggressively continue their research.
Just a few days ago Johnson & Johnson and Achillion announced that they had initiated a phase 2b open-label study, known as OMEGA-1, of JNJ-4178, which is a three-component direct-acting antiviral containing Olysio (also known as simeprevir), odalasvir, and AL-335. The study will examine all HCV genotypes (save genotype 3) with six-week and eight-week dosing. Sustained virologic response at the 12-week mark will establish whether the triplet met its primary efficacy endpoint. A shorter treatment time frame is probably the best pathway to dethroning Gilead Sciences' therapies, which often work in eight or 12 weeks, so the release of this study data in 2017 is what Achillion shareholders should really be watching closely.
10 stocks we like better than Achillion Pharmaceuticals When investing geniuses David and Tom Gardner have a stock tip, it can pay to listen. After all, the newsletter they have run for over a decade, Motley Fool Stock Advisor, has tripled the market.*
David and Tom just revealed what they believe are the 10 best stocks for investors to buy right now... and Achillion Pharmaceuticals wasn't one of them! That's right -- they think these 10 stocks are even better buys.
Click here to learn about these picks!
*Stock Advisor returns as of November 7, 2016
Sean Williamshas no material interest in any companies mentioned in this article. You can follow him on CAPS under the screen nameTMFUltraLong, and check him out on Twitter, where he goes by the handle@TMFUltraLong.
The Motley Fool owns shares of and recommends Gilead Sciences. It also recommends Johnson and Johnson. Try any of our Foolish newsletter services free for 30 days. We Fools may not all hold the same opinions, but we all believe that considering a diverse range of insights makes us better investors. The Motley Fool has a disclosure policy.