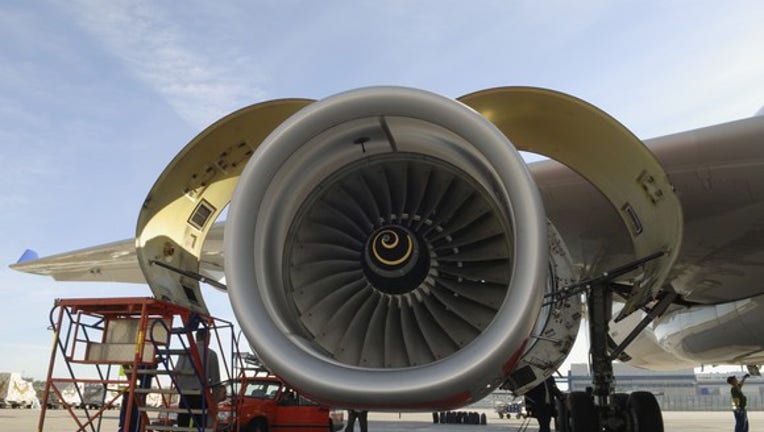 It's been a busy April for additive manufacturing news, especially when it comes to metal printing technologies.
NASA highlighted a new "space fabric" that looks a lot like medieval chain mail, except modern-day blacksmiths can use 3D printers to program varying functionality onto each side.Japanese conglomerate Sumitomo Heavy Industries announced the acquisition of Massachusetts-based Persimmon Technologies, a metal 3D-printing start-up specializing in hybrid motor parts that boast performance advantages over their traditionally machined counterparts.And Boeing(NYSE: BA) tapped Norsk Titanium to 3D-print structural parts for the 787 Dreamliner, which could reduce titanium costs by 17% for each plane.
Cost reductions on that level demonstrate why the aerospace and defense industries have been among the first to seriously explore using 3D printers to fabricate high-performance metal parts. While that has created fierce competition among titans such as Boeing,General Electric(NYSE: GE), and Airbus, investors have an easier way to profit from the increasingly popular trend: the comparatively tiny Allegheny Technologies Incorporated (NYSE: ATI).
Image source: Getty Images.
The trend is this stock's long-term friend
If Boeing and Airbus are in a high-stakes gold rush to reduce costs and win lucrative multibillion-dollar aircraft contracts from airlines, and even entire countries, then Allegheny Technologies is selling them lunch on their way to the river.In other words, it doesn't matter much who in the aerospace industry wins market share or glory, only that companies are trying. That means the need will exist for specialty alloy powders that feed into 3D printers -- and the materials manufacturer is well positioned to capitalize.
Allegheny Technologies generated 62% of its revenue last year from its high-performance materials and components segment, of which 75% came from aerospace and defense customers. That translates to 46.5% of total revenue, or $1.5 billion, from commercial aircraft manufacturers, their suppliers, and government-related defense needs.
At the moment, sales of powders used in additive manufacturing processes account for only a fraction of the segment's top line, but it remains one of the fastest-growing components in the company's long-term strategy.
If recent capital expenditures and partner announcements are any guide, then Allegheny Technologies is poised to witness impressive growth in the area in the next few years. In fact, that growth may already be underway, as evidenced by its jet engine revenue growth last year.
Data source: SEC filings.
The company has made major investments in two families of metal alloy powders: titanium-based and nickel-based. Investors might yawn over the periodic-table soup in SEC filings, but that's an important hint at what's to come. Why? Because it coincides with the needs of two of its largest customers: General Electric and Boeing.
General Electric and its partner Snecma have made headlines by 3D-printing metal parts for its jet engines. Specifically, fuel nozzles that are 25% lighter, five times more durable, and 18 times simpler than parts made with conventional manufacturing. GE Aviation expects to manufacture 100,000 such parts by the end of 2019. The raw materials used? Nickel-based and titanium-based alloy powders. A major supplier for General Electric and Snecma over the years? Allegheny Technologies.
It's actually difficult to overstate the importance of having the digital-industrial conglomerate as a customer. GE's researchers are looking to quickly expand the use of 3D-printed metal parts for its healthcare, appliance, and oil and gas businesses -- where Allegheny Technologies is already a major supplier.
Meanwhile, the recent Boeing deal with Norsk Titanium couldprove important for the materials manufacturer. The partnership will 3D-print titanium-alloy parts for the 787 Dreamliner's airframe and save between $2 million and $3 million per plane. That's a sharp reduction considering each plane requires $17 million of titanium parts when made through conventional means. And since every dollar counts when securing aircraft sales deals, the partnership could ratchet up pressure on Airbus to increase its use of additive manufacturing. The French aerospace giant similarly makes extensive use of titanium parts in its Dreamliner competitor, the A350.
One of Boeing's major suppliers for airframe components is, you guessed it, Allegheny Technologies.
What does it mean for investors?
It may be easy to overlook Allegheny Technologies, but it's about to emerge from a long and difficult restructuring processwith the wind at its back. Revenue and profits have declined in recent years as the company sold off noncore assets and shifted its focus away from boring stainless steel products to slightly less boring high-performance metal alloys. The risky bet is quickly paying off. Last year, 62% of revenue came from the high-performance segment, with the balance from the flat rolled products segment. In 2014, the contributions were 48% and 52%, respectively.
Some of the revenue distribution changesare no doubt due to declining overall revenue, but the rumblings of growth in the commercial aerospace industry have certainly been a driving force. Importantly, the materials manufacturer is well positioned to capitalize on the industry's shift to additive manufacturing techniques for high-performance applications. The trend is just taking off -- and it could quickly trickle down to other industries and products -- which makes Allegheny Technologies stock an awesome buy for long-term investors.
10 stocks we like better than Allegheny TechnologiesWhen investing geniuses David and Tom Gardner have a stock tip, it can pay to listen. After all, the newsletter they have run for over a decade, Motley Fool Stock Advisor, has tripled the market.*
David and Tom just revealed what they believe are the 10 best stocks for investors to buy right now...and Allegheny Technologies wasn't one of them! That's right -- they think these 10 stocks are even better buys.
Click here to learn about these picks!
*Stock Advisor returns as of April 3, 2017.
Maxx Chatsko has no position in any stocks mentioned. The Motley Fool owns shares of General Electric. The Motley Fool has a disclosure policy.