The Latest: Yellen enjoys warm reception as tenure nears end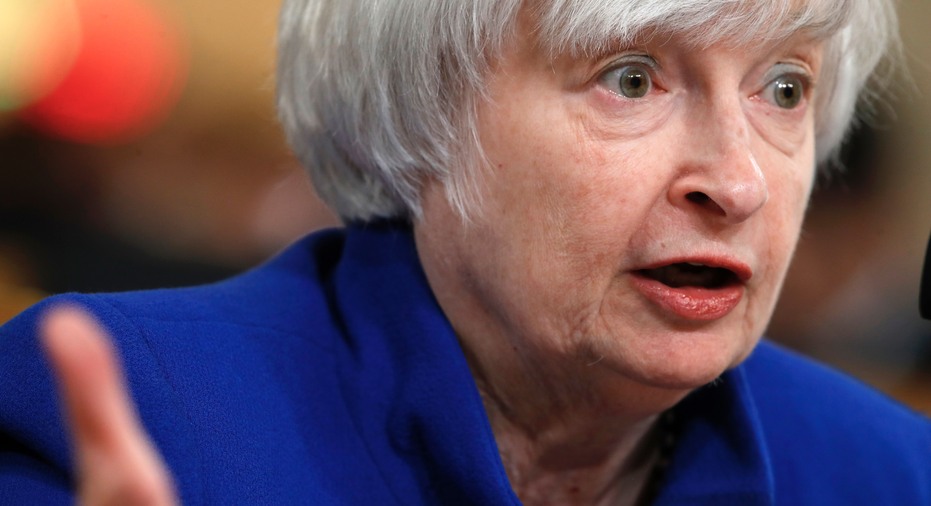 The Latest on Fed Chair Janet Yellen's testimony to the Joint Economic Committee (all times local):
___
11:35 a.m.
Federal Reserve Chair Janet Yellen, who has endured numerous contentious hearings before Congress, is enjoying a warmer atmosphere in what's likely her final testimony as Fed leader.
Lawmakers from both parties are taking turns offering praise, congratulations and gratitude for her stewardship of the Fed for the past four years.
"As the first woman to lead the Federal Reserve, you broke a major barrier, and we are so proud of you," said Rep. Carolyn Maloney, a New York Democrat. "I would say that your tenure has been an unqualified success by every metric. You have been one of the most successful Fed chairs in history."
Even Republicans, who have often tangled with Yellen, are thanking her for her service, though most have also raised issues where they differ with the Fed chair.
Sen. Mike Lee of Utah pressed Yellen on why she objected to legislation that would subject the Fed to greater congressional oversight, including audits of its decision on interest rates.
Yellen didn't waver. She said the Fed must be able to make independent policy decisions, shielded from political pressure.
___
10:45 a.m.
Federal Reserve Chair Janet Yellen says the Fed thinks it's important to keep raising interest rates gradually to avoid being forced to raise them much faster if the economy were to overheat.
Yellen is telling Congress' Joint Economic Committee that if the Fed were too slow to keep raising rates incrementally, it might have to accelerate the rate hikes so much as to tip the economy into a recession.
"We don't want to cause a boom-bust economy," Yellen says.
___
8 a.m.
Federal Reserve Chair Janet Yellen says the U.S. economy has gained strength this year and that will keep the Fed on track to gradually increasing its key policy rate.
Yellen's congressional testimony was a strong signal that the central bank is ready to boost its policy rate for a third time this year when it meets in December. Yellen said that the economy has remained strong, despite the recent hurricanes. She says while chronically low inflation has failed to move higher, she believes that is temporary.
Yellen's appearance Tuesday could be her last congressional testimony as Fed leader. President Donald Trump has nominated Fed board member Jerome Powell to succeed Yellen as Fed chairman.
___