The Latest: US Embassy in Paris extends Bourdain condolences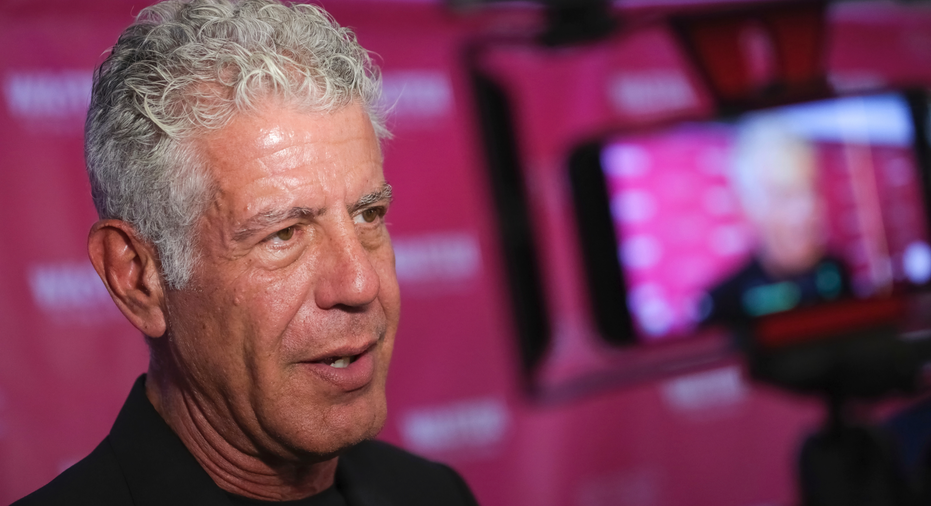 The Latest on the death of Anthony Bourdain (all times local):
4:20 p.m.
The U.S. Embassy in Paris is extending its condolences to friends and family of Anthony Bourdain.
The American TV celebrity and food writer was found dead at age 61 on Friday in his hotel room in France. He'd been working on a project for CNN, which called the death a suicide.
The embassy said Bourdain died in the Haut-Rhin department of eastern France but did not name a place. It said he was working on a story on culinary traditions around the world.
CNN had said earlier that he died in Strasbourg. However, the eastern city is not in Haut-Rhin, but in nearby Bas-Rhin.
Embassy spokesman Alex Daniels said it extends its "sincere condolences to friends and family." It said it was prepared to offer "appropriate counselor services," and would say no more out of respect for the family.
___
3:35 p.m.
Friends and colleagues of American TV celebrity chef Anthony Bourdain are saying they're shocked and heartbroken over his death.
Chef Gordon Ramsay tweeted he was stunned and saddened. Ramsay wrote that Bourdain "brought the world into our homes and inspired so many people to explore cultures."
Bourdain was found dead in France on Friday while working on his CNN series. The network called his death a suicide.
"Bizarre Foods" host Andrew Zimmern wrote that a piece of his heart "is truly broken." Zimmern said "the sad cruel irony" is that in the last year, Bourdain had never been happier.
Actor and former "Man v. Food" host Adam Richman tweeted "Why?" Richman said his heart was with Bourdain.
___
2 p.m.
American celebrity chef Anthony Bourdain has been found dead in his hotel room in France while working on his CNN series on culinary traditions around the world. He was 61.
CNN confirmed the death, saying in a statement he was found unresponsive Friday morning by friend and chef Eric Ripert, and calling it a suicide.
CNN said Bourdain was in Strasbourg filming an upcoming segment in his series "Parts Unknown."
The CNN statement said: "His love of great adventure, new friends, fine food and drink and the remarkable stories of the world made him a unique storyteller. His talents never ceased to amaze us and we will miss him very much."
Strasbourg police and emergency services did not immediately have information about the death.