The Latest: Trump warns GM could lose subsidies over layoffs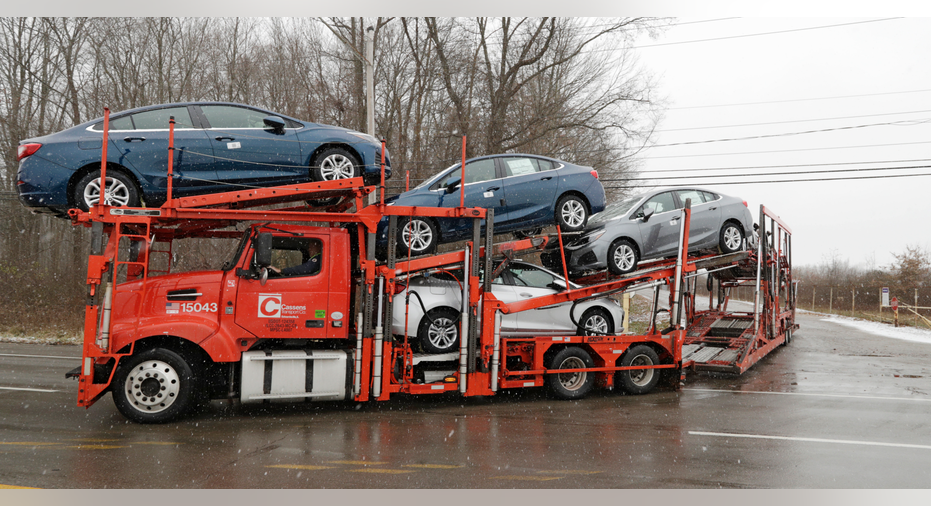 The Latest on President Donald Trump and General Motors (all times local):
2:40 p.m.
President Donald Trump is saying he's "very disappointed" in General Motors closing plants — and he says the White House is "looking at cutting all subsidies" for the auto giant.
Trump tweeted his warning Tuesday, a day after GM announced it would shutter five plants and slash 14,000 jobs in North America.
He blasted GM's CEO, Mary Barra, "for closing plants in Ohio, Michigan and Maryland" even though "nothing" was "being closed in Mexico & China."
Trump angrily referred to the 2008 federal auto bailout by adding that "the U.S. saved General Motors, and this is the THANKS we get!"
The president floated the idea of cutting subsidies for GM's electric cars program.
White House press secretary Sarah Huckabee Sanders did not elaborate as to what cuts could be enacted.
___
2:15 p.m.
The White House is expressing "great disappointment" in General Motors after the automobile giant announced it would be cutting thousands of jobs.
National Economic Council director Larry Kudlow said Tuesday the White House's reaction was "a tremendous amount of disappointment maybe even spilling over into anger."
Kudlow met with GM CEO Mary Barra on Monday after the company announced it would shutter five plants and slash 14,000 jobs in North America. Kudlow says it felt as though GM "kind of turned" its back on President Donald Trump by closing the plants in the Midwest.
Kudlow says he didn't see a recession in the offing and didn't rule out that the White House may take action against GM.
General Motors Co. says it's abandoning many of its car models and restructurings to focus more on autonomous and electric vehicles.