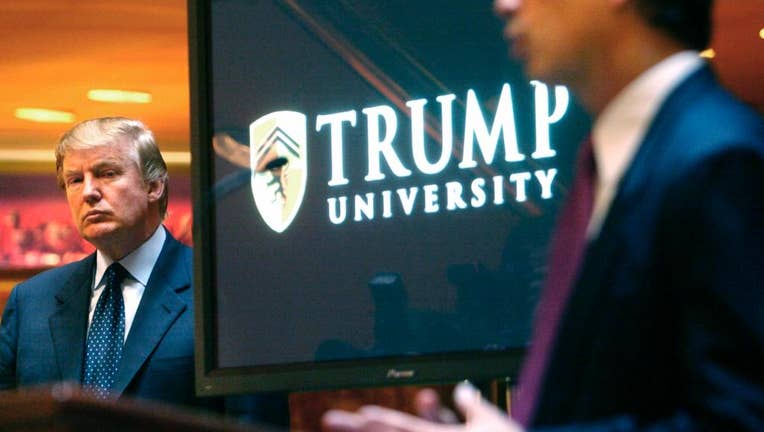 The Latest on litigation over Trump University (all times local):
4:20 p.m.
New York's attorney general says President-elect Donald Trump has agreed to a $25 million settlement to resolve three lawsuits over Trump University, his former school for real estate investors.
The deal announced Friday by Attorney General Eric Schneiderman (SHNEYE'-dur-muhn) would settle two class-action lawsuits in California and a civil suit filed by Schneiderman.
The suits had alleged that Trump University failed to deliver the quality real estate investing education it promised.
Schneiderman says the $25 million to be paid by Trump or one of his business entities includes restitution for students and $1 million in penalties to the state.
The deal doesn't require Trump to acknowledge wrongdoing.
Messages left with Trump's attorneys weren't immediately returned. Trump has strongly denied the allegations and said during the campaign that he wouldn't settle.
___
2 a.m.
A federal judge in San Diego will consider arguments on President-elect Donald Trump's latest request to delay a civil fraud trial involving his now-defunct Trump University until after his inauguration on Jan. 20.
Trump's attorneys said in a court filing ahead of Friday's hearing that preparations for the White House were "critical and all-consuming." Six months ago, when they sought a delay until after Inauguration Day, Trump's legal team said the period between the election and swearing-in is extremely hectic for a president-elect but that it was preferable to a trial during the campaign.
Trump's attorneys also raise the prospect of having the president-elect testify by video recording before the trial begins in the class-action lawsuit on Nov. 28.