The Latest: Trump goes out for dinner _ but not to his hotel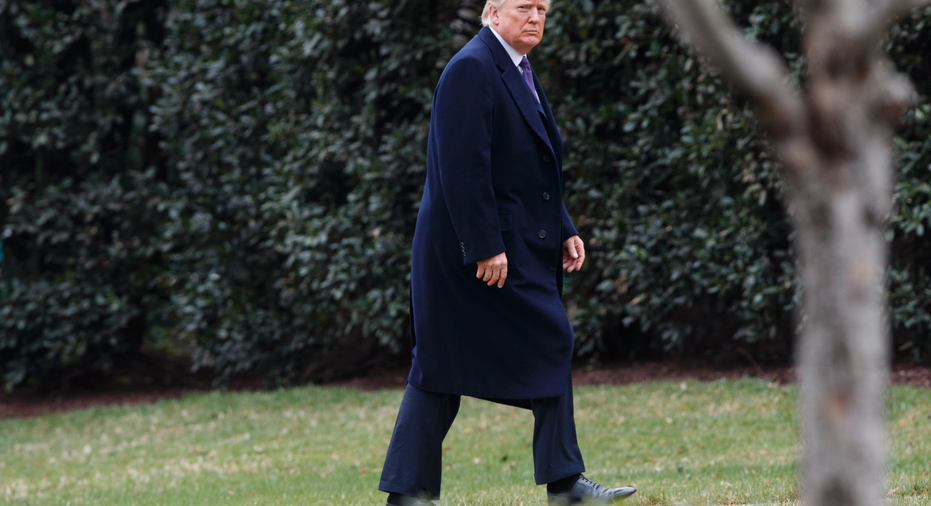 The Latest on President Donald Trump (all times local):
8:50 p.m.
President Donald Trump had dinner Wednesday night at the Georgetown home of Washington attorney C. Boyden Gray.
It was a rare night out for a homebody president who rarely leaves the White House for dinner, unless it's at his own hotel.
But it remains unclear exactly who organized the event.
White House spokeswoman Lindsay Walters told reporters the president was having dinner with a small group of supporters. But she declined to discuss on record whether the White House or an outside group had organized what the White House later described as a "political event."
CNBC reported the dinner's guests included several officials from the pro-Trump nonprofit group America First Policies.
A spokeswoman for the group did not immediately respond to a request for comment.
__
1:30 p.m.
President Donald Trump is selling Hispanic business owners on his new tax cuts.
Trump is delivering the keynote address Wednesday at the annual legislative summit of the Latino Coalition. It's his first time addressing Hispanic business owners.
Trump says the $1.5 trillion package of tax cuts he signed late last year have finally given American business a "level playing field." He tells the Latino business owners that they'll "see more of this in the coming weeks."
Trump highlighted administration efforts to eliminate regulations that many businesses find burdensome.
Trump also touched on immigration. He blamed Democrats for failing to reach agreement with the White House on a plan to protect immigrants who were brought to the country illegally as children.