The Latest: Spending talks drag as deadline approaches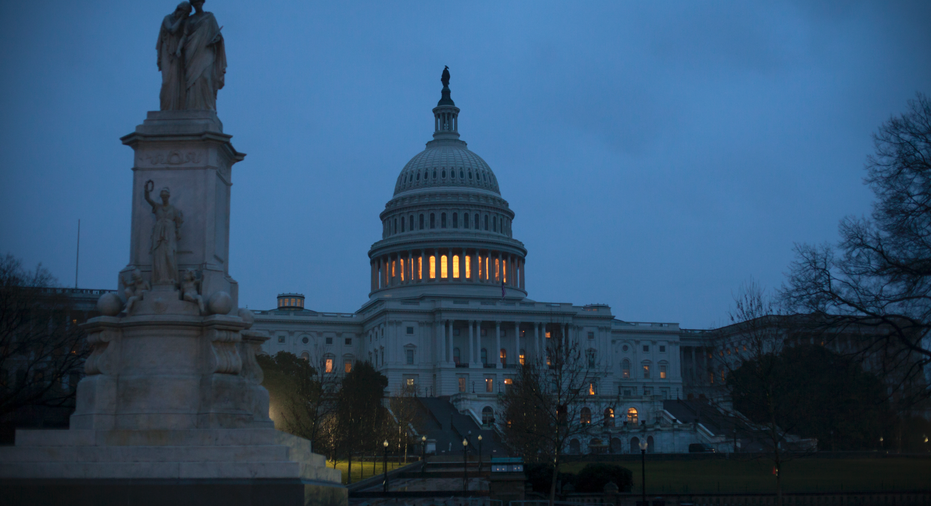 The Latest on the massive spending bill Congress must passed this week to avert another government shutdown (all times local):
8 p.m.
Negotiations over a $1.3 trillion government spending bill are dragging as Congress slides closer to an end-of-week deadline to pass legislation or risk a federal shutdown.
Republican leaders had hoped talks would wrap up so they begin voting in the days ahead. They already missed Monday's deadline to file the bill.
But aides said Tuesday it would be a long night.
Neither party in Congress wants a repeat of the government shutdowns that have punctuated budget battles this year. Lawmakers could decide to pass a stopgap measure to keep operations running as talks continue.
Most of the big budget priorities in the huge bill were essentially settled earlier Tuesday, but plans for President Trump's border wall and a fight over a Hudson River tunnel have held up the agreement.
__
10:45 a.m.
House Speaker Paul Ryan says he's hoping bargainers can resolve the final disputes in a government-wide spending bill on Tuesday.
If they can, that would give Congress time to pass the legislation before a midnight Friday deadline and avert yet another federal shutdown.
The Wisconsin Republican has told reporters that he's hoping the legislation can be formally introduced Tuesday. It would provide robust increases for defense and domestic programs for the rest of the federal fiscal year, which runs through September.
One remaining battle pits President Donald Trump against top Senate Democrat Chuck Schumer and other New York-area lawmakers over $900 million the legislators want for a new rail tunnel under the Hudson River.
There are also unresolved policy differences over abortion and immigration.
__
12:33 a.m.
Two major issues are holding up the massive government-wide spending bill that must pass Congress before a midnight Friday deadline to avoid another government shutdown.
An agreement could be announced as early as Tuesday.
One hurdle is funding for President Donald Trump's promised border wall separating the U.S. and Mexico. Democrats appear likely to yield on $1.6 billion in wall funding, but they are digging in against Trump's plans to hire hundreds of new immigration agents.
Also holding up the spending bill is an $11 billion Hudson River tunnel and rail project favored by Republicans and Democrats from New York and New Jersey. The Senate's top Democrat, New York's Chuck Schumer, backs the project, but a veto threat looms if it's part of the spending bill.