The Latest: Senate confirms head of Justice Department unit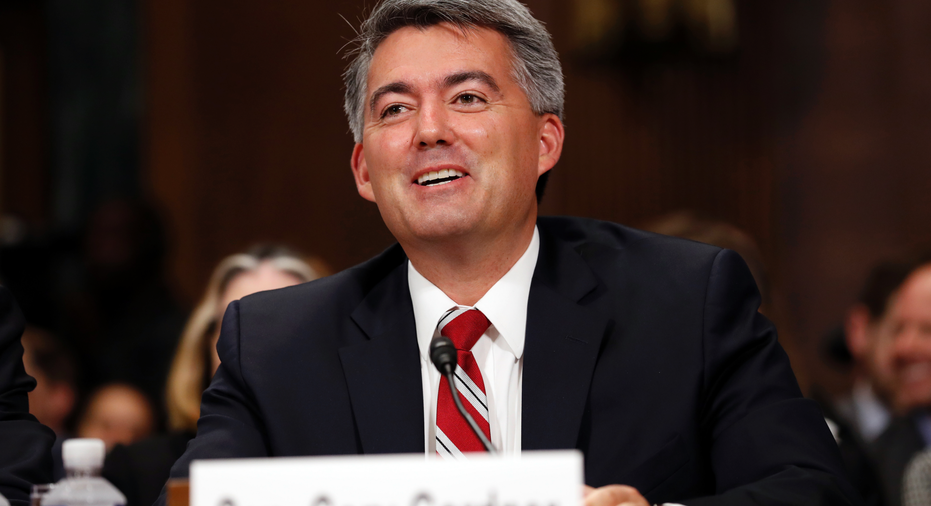 The Latest on a move by Colorado's Republican U.S. Sen. Cory Gardner to stop blocking some Justice Department nominees. (all times local):
4:15 p.m.
The U.S. Senate has confirmed John Demers as the head of the Justice Department's key national security division.
The vote came Thursday after Colorado's Republican Sen. Cory Gardner announced he would stop blocking nominees for some Justice Department jobs.
Gardner says he is encouraged by recent conversations with federal officials about the treatment of the state's marijuana industry, despite a tougher stance by the Trump administration.
Sessions complained the holds on nominees caused key posts to go unfilled.
The national security division is responsible for terrorism and espionage cases. The post is critical, in part because only officials with Senate approval can sign warrants for foreign surveillance.
___
1 a.m.
Colorado's Republican U.S. senator says there's been enough progress on negotiations over marijuana with the Trump administration that he will stop blocking nominees for some jobs in the Justice Department.
Cory Gardner used his power as a senator to freeze department nominations last month after U.S. Attorney General Jeff Sessions revoked Obama-era protections for states that have broadly legalized marijuana.
Gardner said Sessions needed to re-establish protections for the industry. Gardner told The Associated Press on Thursday that recent talks make him confident the department won't change the way it enforces federal laws in Colorado and other states that allow adults to use cannabis recreationally.
Gardner will release holds on 12 U.S. attorney nominees, the head of the national security division and U.S. marshals in every federal district.