The Latest: Rich homeowners get their private street back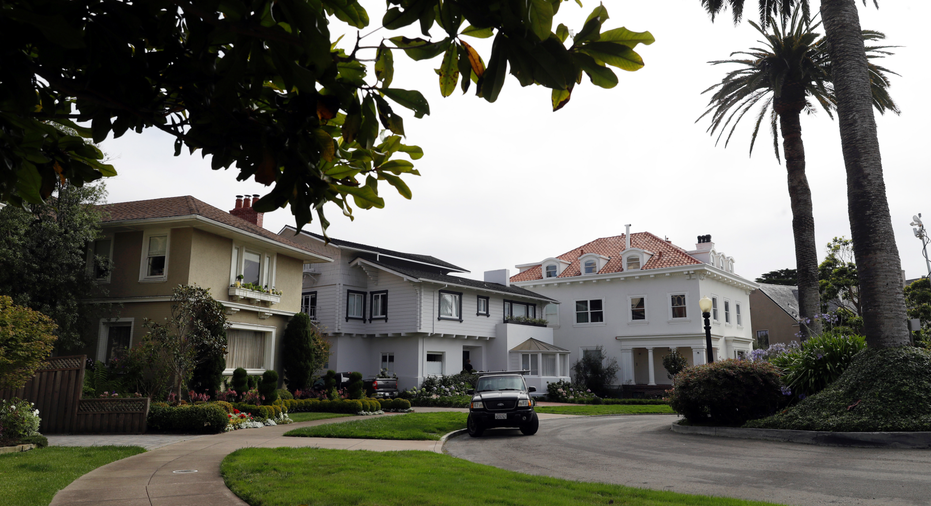 The Latest on the sale of a private street in San Francisco (all times local):
6:20 p.m.
Supervisors rescinded the sale of a private San Francisco street where residents had failed to pay taxes for two decades, opening the way for an investor to buy it for $90,000.
The vote was 7-4 with those in favor saying residents of Presidio Terrace had not received enough notice before their private sidewalk was sold at auction in 2015.
Supervisor Mark Farrell, who represents the district, said it was not good policy to allow out-of-town speculators to swoop in on land from law-abiding property owners who simply did not know they owed taxes on their street.
He agreed the homeowners' due process rights were violated. The tax collector had been sending tax bills to an outdated address.
Supervisor Hillary Ronen voted against reversing the sale, agreeing that most people did not expect to pay taxes on their sidewalk but also saying most people did not have a private and gated street in front of their house.
___
4:15 p.m.
The British consul general in San Francisco and others who own property on an exclusive gated street are testifying that they had no idea the sidewalk to their street was a separate tax lot that could be sold.
They argued at a hearing Tuesday that the city treasurer should never have sold the street without doing more to notify them it was for sale.
An investor bought the private street for $90,000 at an auction after the Presidio Terrace Association failed to pay property taxes on it for two decades. The residents are asking San Francisco supervisors to rescind the sale.
The treasurer's office had sent the $14 annual tax notices to an outdated address, along with a notice in 2015 announcing the sale.
The residents argued Tuesday that they are law-abiding, taxpaying citizens.
___
12:05 a.m.
A group of wealthy homeowners whose private street was auctioned off after years of unpaid property taxes is asking San Francisco leaders to reverse the sale.
The association representing some three dozen homeowners says the city treasurer should never have sold the street without doing more to notify them that their property was for sale.
The owners say annual tax bills of $14 and an auction notice were sent to an outdated address.
San Francisco Treasurer Jose Cisneros says the sale is legal and it's the responsibility of property owners to update mailing addresses and pay a tax due at the same time every year.
Presidio Terrace is lined with lush landscaping and multimillion-dollar mansions. Silicon Valley software manager Tina Lam bought the street, sidewalks and common areas for $90,000 in 2015.