The Latest: Ohio State Fair victim's family hires law firm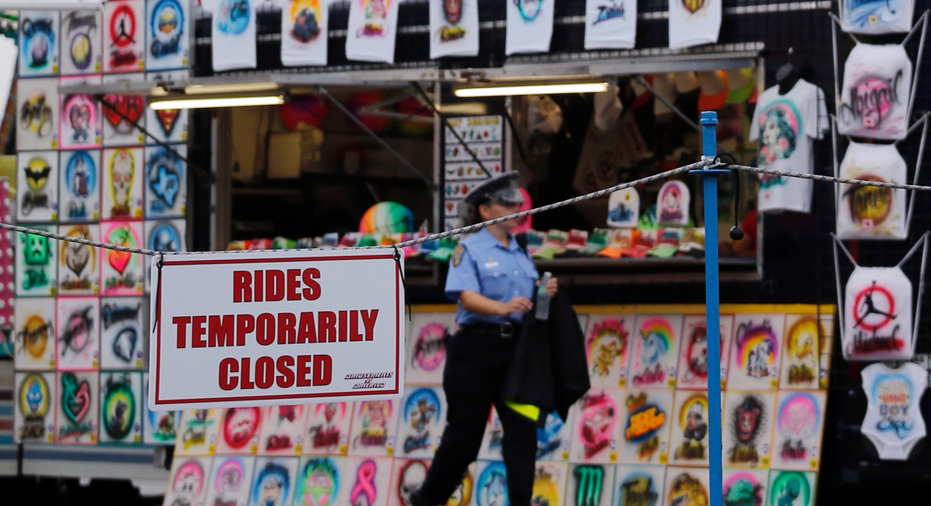 The Latest on a fatal amusement ride accident at the Ohio State Fair (all times local):
7:30 p.m.
The family of a teenager killed when a spinning and swinging amusement park ride broke apart at the Ohio State Fair and threw people to the ground says it's seeking justice and has retained a law firm to file a wrongful-death suit.
Victim Tyler Jarrell was 18 and had recently enlisted in the Marines. His family has hired Kitrick, Lewis & Harris to investigate the Wednesday malfunction that killed him.
The law firm said Friday it has retained investigators to reconstruct the malfunction and determine how and why it happened. It says the investigators will work with police and other agencies.
Jarrell's mother says everyone who knew him "is grief-stricken and in shock."
Organizers of the Ohio State Fair say their "hearts are heavy" for those involved in the accident.
___
12:30 p.m.
Some rides and children's attractions at the Ohio State Fair rides are expected to reopen while inspections of other rides continue after a deadly accident this week.
Agriculture Department spokesman Mark Bruce said Friday the fair's Kiddieland and other "low-impact" rides, including the giant slide, have been inspected again and cleared to resume operations.
Republican Gov. John Kasich (KAY'-sik) shut down all the rides and ordered them to be further inspected after a ride malfunction Wednesday killed one man and injured seven other people.
Bruce said fewer than half of the rides at the state fair are expected to begin running again Friday afternoon.
The Dutch manufacturer of the Fire Ball ride that malfunctioned has told operators at other fairs and festivals to halt its use while the investigation continues.
___
12:42 a.m.
A high school student who was killed when a thrill ride broke apart at the Ohio State Fair had just signed up with the Marines a week ago.
The 18-year-old's girlfriend was among seven who were badly injured when the Fire Ball flung riders through the air Wednesday evening.
Tyler Jarrell had just enlisted with the Marines and was set to begin basic training after his high school graduation next year.
The ride's Dutch manufacturer on Thursday told operators of the same attraction at fairs and festivals worldwide to stop using it until more is learned about what caused the malfunction.
Inspection records and state officials say the Fire Ball had been checked several times and a state permit was issued on Wednesday, the fair's opening day
Ohio Gov. John Kasich shut down all rides at the fair and ordered them inspected again. He said it was too early to say whether inspectors missed something that led to the tragedy.