The Latest: Official estimate could upend Trump tax plan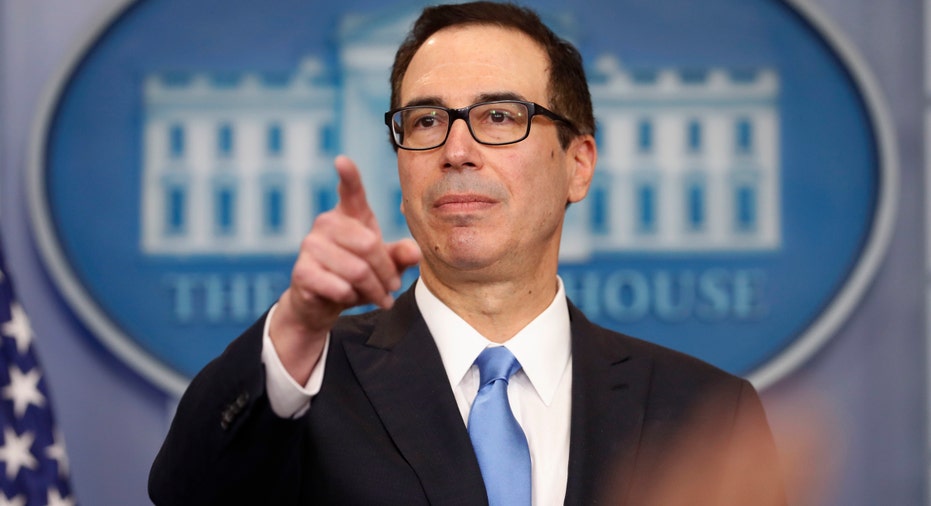 The Latest on President Donald Trump's tax plan (all times local):
2 p.m.
A new congressional estimate could upend President Donald Trump's tax plan even before he releases it.
Trump is scheduled to unveil the broad outlines of a tax overhaul Wednesday. As part of the plan, he would propose a massive cut in the corporate income tax, reducing the top rate of 35 percent to 15 percent.
The official budget scorekeeper for Congress said Tuesday that even a more modest rate cut, to 20 percent, would add to long-term budget deficits — even if the tax cut is temporary.
That's a problem for Republicans because the Senate cannot pass legislation that would add to long-term budget deficits without a 60-vote majority. That means Democrats would have to support it, and Republicans and Democrats have major differences when it comes to tax reform.
___
3:30 a.m.
President Donald Trump plans to stick with his campaign pledge to slash the corporate tax rate from 35 percent to 15 percent, but the dramatic cut raises a problematic question for the White House: How can the president deliver the "massive" tax cut he promised without also blowing a massive hole in the budget?
A senior administration official confirmed the planned reduction to corporate rates, speaking on condition of anonymity in order discuss details of the plan the president is expected to unveil Wednesday.
Most outside economic analyses say the type of tax cuts being promoted by Trump would likely fuel even larger deficits for a federal government already projected to see its debt steadily rise.