The Latest: No new rules for southern New England lobsters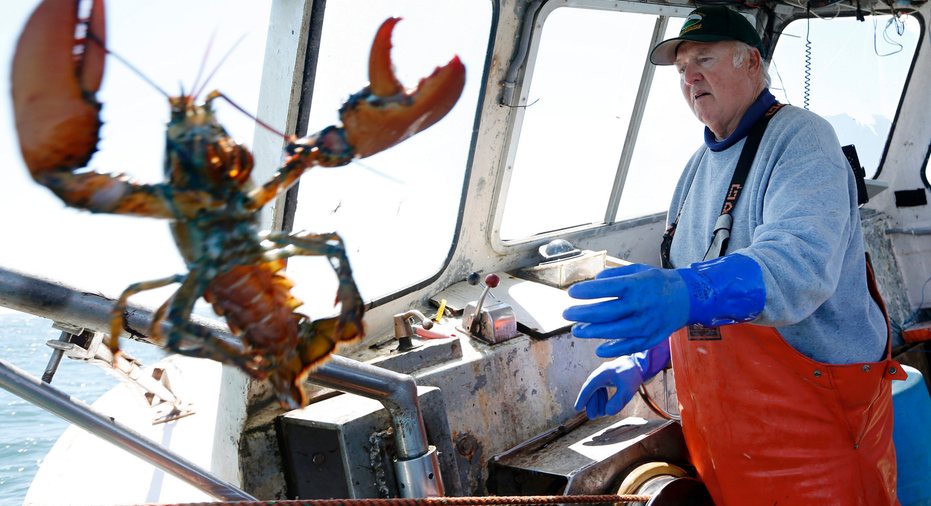 The Latest on a plan to preserve southern New England's declining lobster population (all times local):
5:40 p.m.
A key ocean management panel has shot down a plan to try to preserve southern New England's lobster population with new fishing regulations.
An arm of the interstate Atlantic States Marine Fisheries Commission voted against proposed new restrictions on Tuesday. Members of the panel say they don't feel the proposed measures would go far enough to rebuild the lobster population, which is suffering due to warming ocean temperatures.
The chairman of the commission's lobster board says the commission will try to figure out a new strategy to try to help stem the loss of lobsters. The decline has cratered the lobstering industry in Connecticut, Rhode Island and New York.
The lobster catch remains strong in Maine, the biggest lobster-producing state.
___
4 p.m.
Interstate fishing regulators are set to decide on new fishing restrictions to help rebuild the population of lobsters in southern New England.
The New England lobster fishery is based largely in Maine, where fishing managers say catch has soared to new heights in recent years. But the population has collapsed off of Connecticut, Rhode Island and southern Massachusetts as waters have warmed in those areas.
The Atlantic States Marine Fisheries Commission is considering a host of new restrictions about lobster fishing in southern New England at a meeting on Tuesday. The commission voted in May to try to slow the decline of lobsters with new management measures.
Restrictions could include changes to legal harvesting size, among others. The commission says it wants to boost egg production by reducing lobster harvest.