The Latest: Michael Cohen's lawyer blasts Avenatti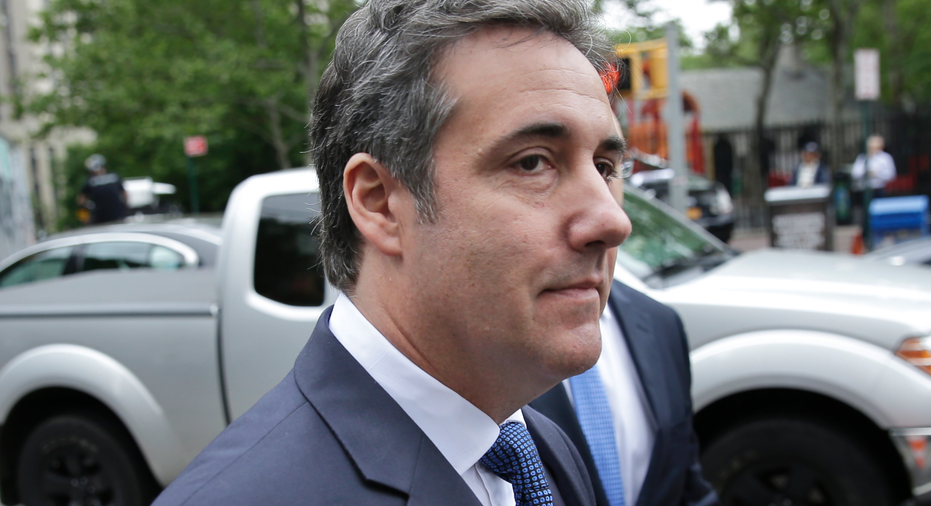 The Latest on a court hearing on the FBI investigation of Michael Cohen (all times local):
11:30 a.m.
An attorney for President Donald Trump's personal lawyer is accusing porn actress Stormy Daniels' attorney of leaking secret banking records to deliberately harm his client.
The attorney for Michael Cohen, Stephen Ryan, blasted Michael Avenatti at a New York court hearing Wednesday about materials seized in an FBI raid of Cohen's home and office.
Ryan told a judge that Avenatti should not be able to participate in a review over whether the materials fall under attorney-client privilege.
Avenatti denied that he did anything wrong. U.S. District Judge Kimba Wood told Avenatti he would need to file a formal application to join the case.
Prosecutors say they're probing Cohen's business interests. There have been no charges filed against him.
Wood told the parties to speed up the review process.
___
11:15 a.m.
Lawyers for President Donald Trump and his personal attorney, Michael Cohen, are appearing again before a judge in New York as part of an ongoing legal tussle over records seized from Cohen by the FBI.
The primary subject of the hearing Wednesday was a review of files and phone data taken from Cohen as part of an investigation of his personal business affairs.
But the lawyers were also debating whether Michael Avenatti, the lawyer for porn actress Stormy Daniels, will get a formal role in the case.
Avenatti says he also wants access to some seized records, possibly including recordings of phone calls, to see if they reveal confidential information about Daniels.
Lawyers for Cohen don't want him involved.
___
12:22 a.m.
A court-appointed official has given a New York judge an upbeat report on how fast attorney-client privilege designations are being applied to materials seized from President Donald Trump's personal lawyer.
Barbara Jones said in a letter filed in federal court Tuesday that lawyers for Trump personal lawyer Michael Cohen and attorneys for Trump and the Trump Organization have designated more than 250 items as subject to the privilege.
The letter to U.S. District Judge Kimba Wood preceded a hearing scheduled for Wednesday.
Jones says more than a million pieces of data from three of Cohen's phones are ready to be given to criminal prosecutors.
Wood had asked that materials from the April 9 raids on Cohen's home and office be processed speedily. Prosecutors say they're probing Cohen's business interests.