The Latest: May briefs Cabinet to reboot Brexit talks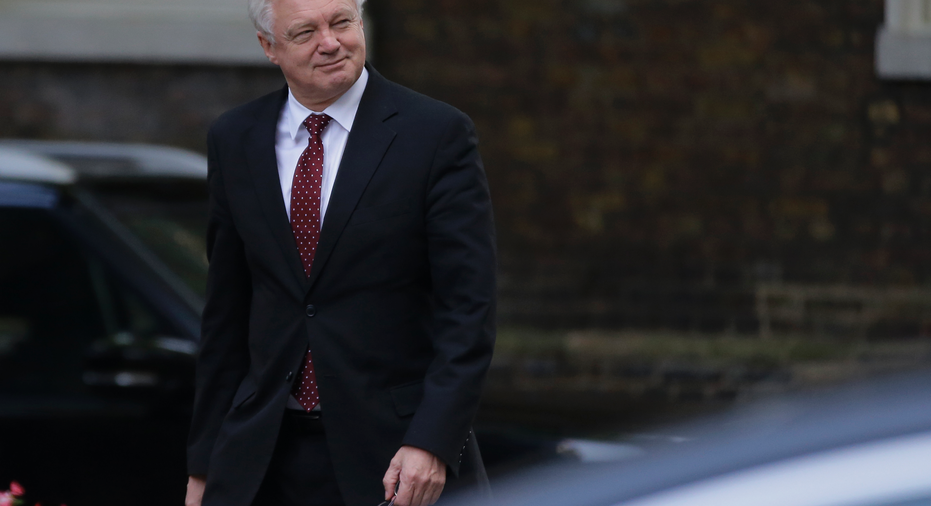 The Latest on Britain's talks to leave the European Union (all times local):
12:05 p.m.
British Prime Minister Theresa May is briefing her Cabinet on plans to reboot faltering Brexit negotiations, as she struggles to unite the government after a public rift.
May is outlining details of a speech she will deliver in Florence, Italy on Friday. She has chosen the historic heart of Europe as the location for an address that the government says will stress Britain's desire for a close and special relationship with the bloc.
Divorce negotiations have made little progress on key issues including the status of the Ireland-Northern Ireland border and the amount Britain must pay to settle its financial commitments to the bloc.
EU leaders will be looking for May to signal Britain's willingness to pay up. But some members of her Cabinet oppose paying a multibillion-pound (dollar, euro) bill.
___
11:30 a.m.
A senior European Union official is doubtful that Britain's talks on leaving the EU can advance to a new phase next month, fueling concern that a Brexit deal might not be found by the 2019 deadline.
EU leaders meet Oct. 19-20 and were expected to assess whether negotiations have made "sufficient progress" on Britain's departure for talks on future relations and trade to begin.
But a senior EU official said Thursday that "it's too early to tell" whether the leaders can decide. The official briefed reporters only on condition that she not be named.
She affirmed that the October summit is not a deadline, saying "we all know that negotiations don't usually go according to our time plan, so we will take all the time needed."