The Latest: LePage says Maine's government shutdown is over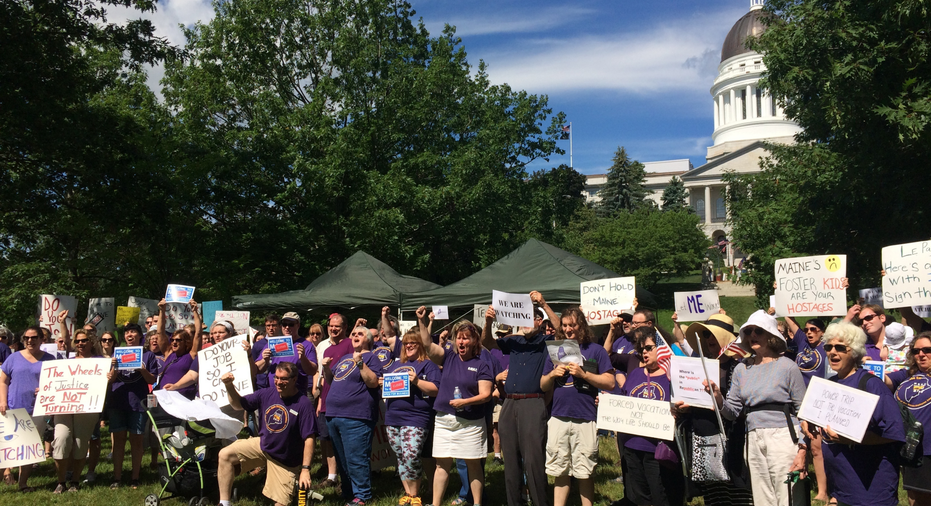 The Latest on the end of Maine's budget impasse (all times local):
1:20 a.m.
Maine Gov. Paul LePage says the state government shutdown is over.
The state Legislature overwhelmingly passed a $7.1 billion budget early Tuesday. The Republican governor then tweeted: "The Maine state government shutdown is now over. Happy Fourth of July."
LePage also tweeted a picture of himself signing the bill. The state's government shut down on Saturday morning after lawmakers failed to approve a two-year budget.
___
12:55 a.m.
The Maine Legislature has approved a budget in a move designed to end a state government shutdown that has stretched into its fourth day.
Votes came early Tuesday after a long day of negotiating Monday. The House of Representatives passed the spending plan 147-2, easily exceeding a needed two-thirds majority. The Senate approved by a count of 35-0.
The spending plan now moves to Republican Gov. Paul LePage for possible signature. LePage has said he'll sign a budget agreement that doesn't raise taxes. The agreement approved by the Legislature removes a plan to increase a state lodging tax.
The government shut down on Saturday morning because of the lack of a budget. State leaders squabbled over education funding, taxes on high earners and the lodging tax.