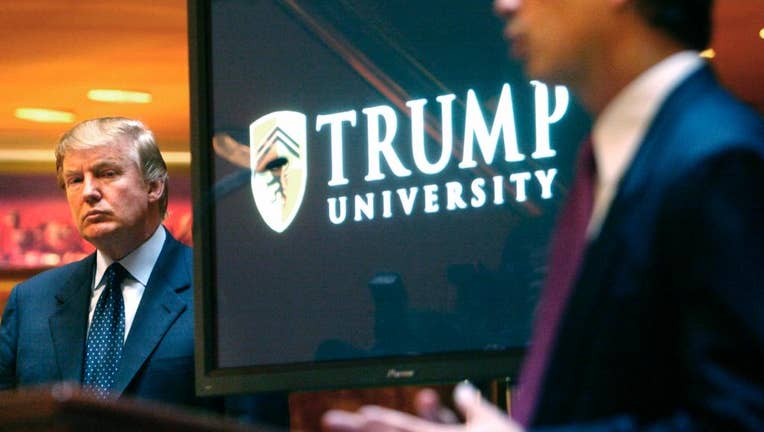 The Latest on a class-action lawsuit against President-elect Donald Trump and the now-defunct Trump University (all times local):
11:35 a.m.
A federal judge in San Diego has tentatively denied a request to ban statements made by and about President-elect Donald Trump during his campaign from being used at the trial of a lawsuit involving him and the now-defunct Trump University.
U.S. District Judge Gonzalo Curiel issued his ruling Thursday in the class action suit, hours before attorneys for Trump and those suing him appear in court to discuss what evidence will be allowed and other issues involving the trial set to begin Nov. 28.
The proposed ban would apply to Trump's tweets, a video of him making predatory comments about women, and his public criticism of the judge in the case.
Curiel said he was unprepared to issue a blanket ban but would consider more specific requests at trial.
___
1:30 a.m.
Donald Trump is scheduled to face trial this month in a class-action lawsuit against him and his now-defunct Trump University, potentially taking the witness stand weeks before his inauguration as president of the United States.
U.S. District Judge Gonzalo Curiel, the Indiana-born jurist who was accused of bias by Trump during the campaign for his Mexican heritage, will hold a hearing Thursday on jury instructions and what evidence to allow at trial.
Among the flurry of requests from both sides to be considered Thursday is a highly unusual petition by Trump's attorneys to exclude any statements made by or about their client during the presidential campaign.
The trial begins Nov. 28.