The Latest; Governors urge bipartisan work on healthcare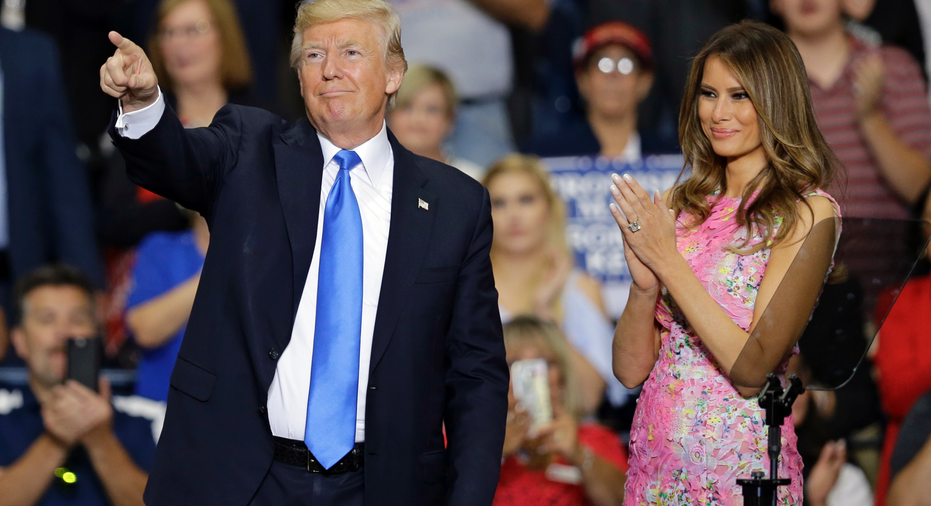 The Latest on the effort by congressional Republicans to pass a health care bill (all times local):
7:50 p.m.
A group of 10 Republican and Democratic governors are calling on Senate leaders to heed John McCain's plea for bipartisan work on overhauling Obamacare.
In a letter late Wednesday, the governors urged the leaders, particularly top Republican Mitch McConnell, to set aside "this flawed bill" and work with them on making health care more available and affordable for every American.
The governor also rejected the notion of a pared-down bill, warning that it would increase premiums and lead to fewer Americans with coverage.
Signing the letter were Republican Govs. John Kasich of Ohio, Brian Sandoval of Nevada, Charlie Baker of Massachusetts, Larry Hogan of Maryland and Phil Scott of Vermont.
Ohio Sen. Rob Portman and Nevada Sen. Dean Heller voted on Tuesday to move ahead on the GOP effort to repeal and replace the law.
___
7 p.m.
President Donald Trump said he was "hearing good things" on health care hours after the Senate rejected legislation he backed that would repeal major portions of former President Barack Obama's health care law.
Speaking at a jobs announcement at the White House, Trump praised Wisconsin Sen. Ron Johnson for his support of the measure, adding: "I think we're doing OK, Ron. I'm hearing good things."
Trump later urged action, saying, "We better get that done, fellas, please." He told Vice President Mike Pence, "We need that so badly."
Trump's comments came as he marked seven months in office with no major legislative achievements.
Nonetheless, he's promising a tax bill "in the very near future" and an infrastructure bill after that.
___
4:20 p.m.
The Republican-run Senate has rejected a GOP proposal to scuttle President Barack Obama's health care law and give Congress two years to devise a replacement.
Seven Republicans joined all Democrats Wednesday in a 45-55 vote defeating the plan. It was the second self-inflicted setback the GOP has suffered this week in trying to roll back Obama's 2010 statute.
Conservatives have embraced the effort to repeal the law without an immediate replacement. GOP moderates have worried it would anger voters nervous that Congress would fail to enact a replacement.
Late Tuesday, nine Republicans joined Democrats in blocking a proposal by Senate Majority Leader Mitch McConnell to dismantle Obama's law. It would have replaced it with eased coverage requirements for insurers, less generous federal health care subsidies and other changes.
___
3:10 p.m.
Doctors and a major health insurer group are criticizing the latest GOP health care proposal in the Senate.
That idea is called a "skinny repeal," because it would only get rid of the most unpopular parts of "Obamacare," such as the requirement that individuals carry health insurance or face fines.
The American Medical Association said in a statement that invites healthy people to opt out of the health insurance market, forcing premiums up for everyone else.
"Eliminating the mandate ... only exacerbates the affordability problem," said the AMA.
That criticism was joined by the BlueCross BlueShield Association. The insurer group also said Congress has to provide money now to help stabilize shaky state markets for individual policies. Insurers want a guarantee that subsidies to help low-income people with their deductibles will continue.
__
7:20 a.m.
President Donald Trump is attacking a Republican senator who opposed moving forward with long-promised legislation to repeal and replace "Obamacare."
Trump says on Twitter Wednesday that Sen. Lisa Murkowski, of Alaska, "really let the Republicans, and our country, down yesterday. Too bad!"
Murkowski was one of two Republicans who on Tuesday voted against allowing debate of GOP legislation to repeal much of the Affordable Care Act.
The final tally was 51-50, with Vice President Mike Pence breaking the tie.
Trump has been pushing lawmakers to deliver on their promises to repeal and replace. Whether Republicans can find consensus remains unclear.
__
3:46 a.m.
Where the Senate Republican effort to demolish the Obama health care law ends up is anyone's guess. But early indications are the GOP will have a hard time replacing that statute with any sweeping changes.
Senators planned to vote Wednesday on a Republican amendment repealing much of President Barack Obama's law and giving Congress two years to concoct a replacement. Solid Democratic opposition and Republicans unwilling to erase the law without a replacement in hand were expected to defeat that plan.
Late Tuesday, the Senate voted 57-43 to block a wide-ranging proposal by Majority Leader Mitch McConnell replacing Obama's law with a far more restrictive GOP substitute. Those voting no included nine Republicans.
That roll call raised questions about what splintered Republicans can achieve in terms of reshaping Obama's law.