The Latest: Germany open to cutting EU tariffs on US cars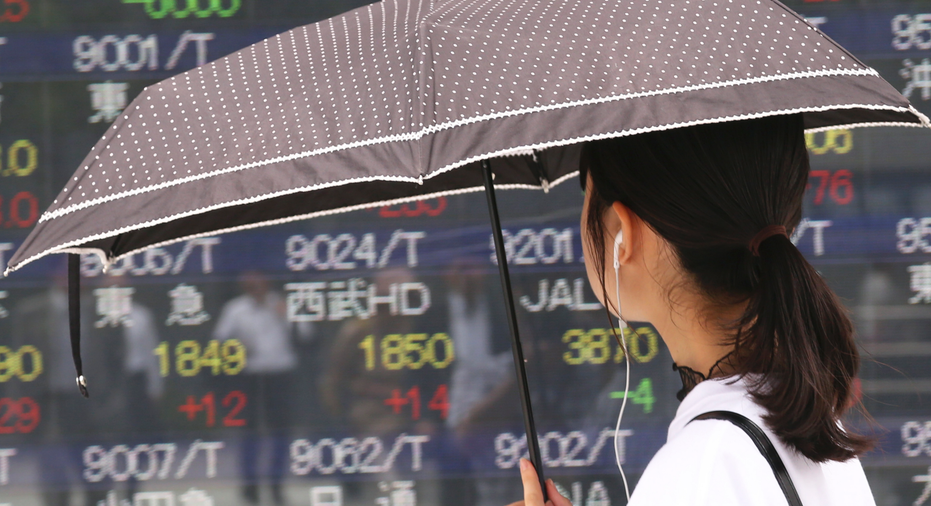 The Latest on the trade dispute between China and the U.S. that may result in the two sides each imposing higher duties on billions of dollars' worth of each other's exports. (all times local):
9:10 p.m.
German Chancellor Angela Merkel would be willing to back cuts on tariffs on U.S. cars imported to the European Union as part of a reciprocal agreement to resolve a trade spat with Washington.
Merkel told reporters in Berlin on Thursday that such a deal would need to be offered to other countries that export cars to the EU, too, if it is to conform with World Trade Organization rules.
U.S. President Donald Trump's administration is considering raising tariffs on imported cars, trucks and auto parts, a move that would hurt Germany's powerful auto industry.
German business daily Handelsblatt reported the country's car manufacturers met Wednesday with U.S. ambassador Richard Grenell to discuss a zero-tariffs option.
Merkel said a common EU position is still being worked on.
___
8:05 p.m.
Bank of England Governor Mark Carney has warned that central banks shouldn't be relied upon to prop up the global economy in the event of an all-out trade war.
Carney compared the uncertainty on trade to the bank's effort to bolster the U.K. economy ahead of Britain's departure from the European Union.
He told a summit in northern England on Thursday that "in a general trade war, it is unlikely that global financial conditions would prove as robust, or that monetary policy could be as supportive."
He also offered a swipe at American rhetoric on trade, saying "talk and tweets" was already taking a toll, with signs on uncertain trading was dampening activity.
Some surveys of global export orders and manufacturing output have fallen back from earlier this year.
___
7:30 p.m.
China says it's girded for a trade war with the U.S. and can give as good as it gets, but behind the official bravado lies a deep unease over trade friction with Washington.
Yu Zhi, an economist in Shanghai, has urged Beijing to "fully estimate the negative impact of the trade war on the Chinese economy" and find ways to avoid a trade war.
The U.S. has threatened to impose 25 percent duties on $34 billion in Chinese products starting Friday and China has said it will fire back with corresponding tariffs.
The trade dispute has roiled the stock market, where the benchmark Shanghai Composite index has tumbled 12 percent in the past two weeks.
___
7:00 p.m.
The Communist Party newspaper Global Times has taken the U.S. to task for threatening to raise tariffs on billions of dollars' worth of exports.
In a sharply worded editorial Thursday headlined, "Washington cannot contain China's growth through a trade war," the newspaper suggested Beijing was bracing for a fight.
It said, "If the US is determined to escalate conflicts with China, then so be it. Perhaps the Trump administration can only clear its mind after a fight."
___
12:20 a.m.
A Chinese government spokesman has said Beijing "will not bow in the face of threats and blackmail" on the eve of U.S. tariff hikes and will defend its interests.
The Commerce Ministry spokesman, Gao Feng, said Thursday that Beijing will wait to see what Washington does before taking action of its own.
The Trump administration is poised to raise tariffs on $34 billion of Chinese imports on Friday in the dispute over technology policy. China has threatened to retaliate.
Gao said at a news conference, "China will not bow in the face of threats and blackmail." He said if Washington acts, China will "fight back to defend the core interests of the country and the interests of the people."