The Latest: French airport activists refuse order to leave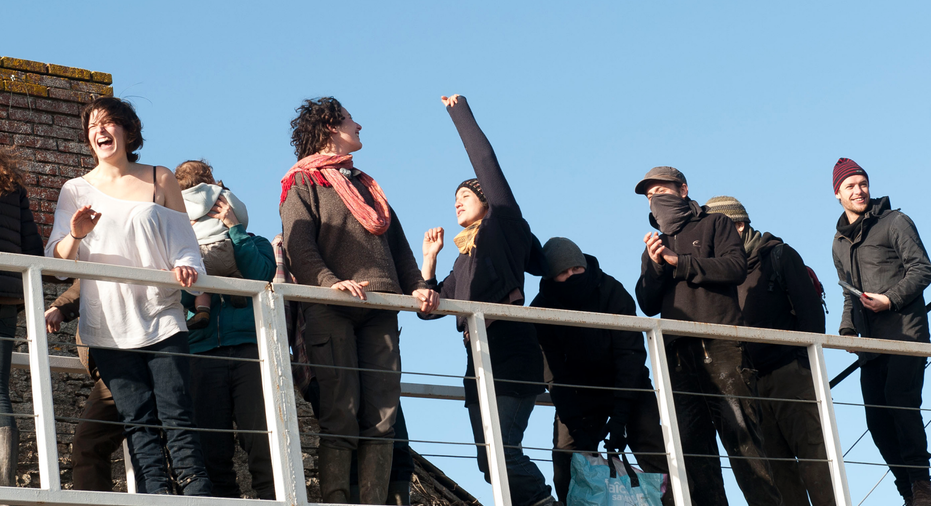 The Latest on a disputed airport plan in France (all times local):
4:45 p.m.
Activists are refusing an order by the French prime minister to leave their makeshift settlement in western France set up years ago to protest the construction of a new airport — a project the government says is now abandoned.
Hundreds of activists who call themselves ZADists, for Zone of Defense, said that there would be a victory celebration on Feb. 10. They spoke shortly after Prime Minister Edouard Philippe's Wednesday announcement of the end of the airport project.
The group, entrenched in Notre-Dame-des-Landes, the planned airport site, said it is refusing to leave by spring as ordered. Still it says it will clear the main road of obstacles defending their zone.
French Security forces were being deployed to the region around Nantes.
___
2:30 p.m.
A top French regional official has lashed out at the central government for its decision to abandon a highly contentious airport project in his area in western France, saying it has "trampled on democracy."
Philippe Grosvalet, president of the Loire-Atlantique department, said on BFM TV on Wednesday that the government has also "ceded to disorder," a reference to anarchists who have protested the airport project in Notre-Dame-des-Landes, outside Nantes. The protesters, living in a makeshift settlement, have clashed with police several times in recent years.
The majority of citizens supported the airport project in a 2016 referendum.
Prime Minister Edouard Philippe has announced the decision to abandon the divisive airport project and ordered roads blocked by protesters cleared — or police will intervene. He said squatters must leave by spring.
___
2:10 p.m.
France's prime minister says that the government has decided against building an airport in western France that has mobilized nearly a decade of sometimes violent protests and he told protesters occupying the site that they must leave.
Edouard Philippe says that the decision to abandon construction of a new airport outside Nantes was based on the explosive situation there and divisions among the population.
He said that anarchists opposed to the new airport must leave. He said that "we will put an end to this lawless zone."
He ordered protesters living in a makeshift settlement in Notre-Dames-des-Landes, where the airport was set to be built, to clear roads they have been blocking — or police will.
___
9:35 a.m.
Police are deploying extra forces to western France as the government prepares to decide whether to build an airport that has mobilized nearly a decade of sometimes violent protests.
Anarchists, farmers and environmental activists have occupied a vast area around Notre-Dame-des-Landes, outside the city of Nantes, to resist the proposed airport. Protesters from other regions have reportedly arrived in recent days.
A police official said Wednesday that extra gendarmes and riot police are being sent this week to the area, because police plan to try to clear out the protesters once the government makes a decision.
President Emmanuel Macron's Cabinet is scheduled to discuss the airport at a meeting Wednesday.
Proponents argue the region needs a larger airport to boost its economic prospects. Opponents say the airport is unnecessary and a symbol of exploitative globalization.