The Latest: Fed still sees 3 hikes this year and next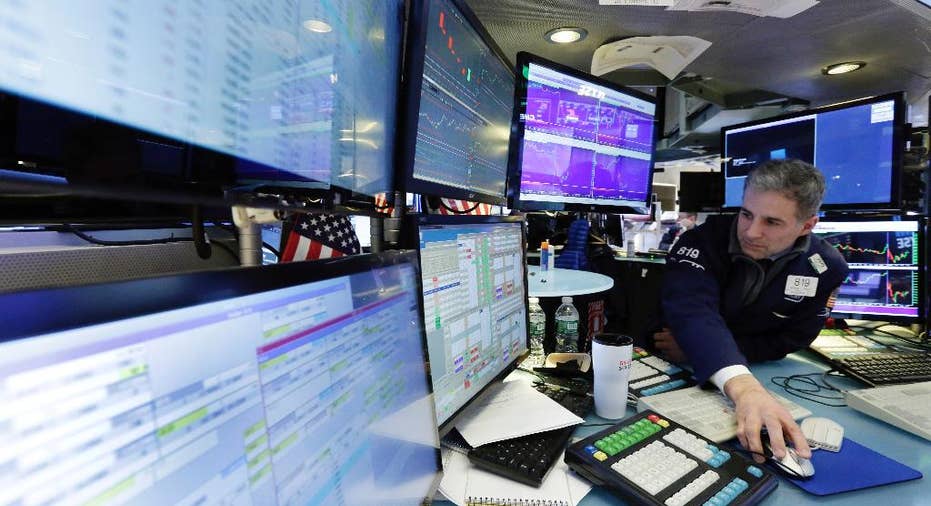 The Latest on the Federal Reserve's monetary policy meeting (all times local):
___
2:05 p.m.
Federal Reserve policymakers expect to hike rates a total of three times this year, including the increase announced Wednesday. That's the same as their December forecast. But more Fed officials now support that view: Nine of 17 Fed policymakers support three hikes, up from six in December.
The Fed also forecast three hikes in 2018, the same as they projected three months earlier, and between three and four increases 2019.
Their mostly status quo outlook was also seen in their economic projections. Fed policymakers project modest growth of 2.1 percent this year and in 2018, slowing to 1.9 percent in 2019. The unemployment rate should fall to 4.5 percent at the end of this year and remain at that level through 2019, also unchanged.
___
2:00 p.m.
The Federal Reserve will hike its key short-term rate, the third increase since December 2015 and a show of confidence in that the economy is stable. Steady hiring has brought down the unemployment rate to 4.7 percent, while the Fed's preferred measure of inflation has been moving closer to the central bank's preferred target of 2 percent.
By a 9 to 1 vote, Fed officials raised the federal funds rate 0.25 percentage points to a range of 0.75 to 1 percent. The Fed had cut during the 2008 financial crisis to a record low in order to help steady the economy and only gradually began to increase it at the end of 2015. Still, the Fed said in a statement that the federal funds rate — what banks charge each other for short-term loans — is low enough to encourage borrowing and investing that can bolster economic activity.
___
10:20 a.m.
Stocks were slightly higher in cautious trading on Wall Street ahead of what investors expect will be another interest rate increase from the Federal Reserve.
The Standard & Poor's 500 index rose 5 points, or 0.2 percent, to 2,370 as of 10 a.m. Eastern time.
The Dow Jones industrial average gained 40 points, or 0.2 percent, to 20,877. The Nasdaq composite picked up 7 points, or 0.1 percent, to 5,863.
Bond prices rose. The yield on the 10-year Treasury note fell to 2.58 percent from 2.60 percent.
Because an interest rate increase is widely expected, investors will be listening carefully for what Fed Chair Janet Yellen indicates about the Fed's plans for future rate hikes.
___
6:00 a.m.
Trading in stock markets is cautious and the dollar is slightly weaker as investors look ahead to an expected interest rate increase by the Federal Reserve.
Because the increase is widely expected, a key point of focus will be Fed Chair Janet Yellen's subsequent news conference, which investors will watch for hints on how quickly rates might be raised in the future.
Japan's Nikkei 225 is down 0.2 percent Wednesday while Germany's DAX is 0.1 percent higher. Futures for the Dow and S&P 500 are both up 0.2 percent.
The dollar, meanwhile, is down 0.1 percent against the Japanese yen, at 114.63 yen. The euro is 0.2 percent higher at $1.0628.