The Latest: Elderly man killed in flooding in Britain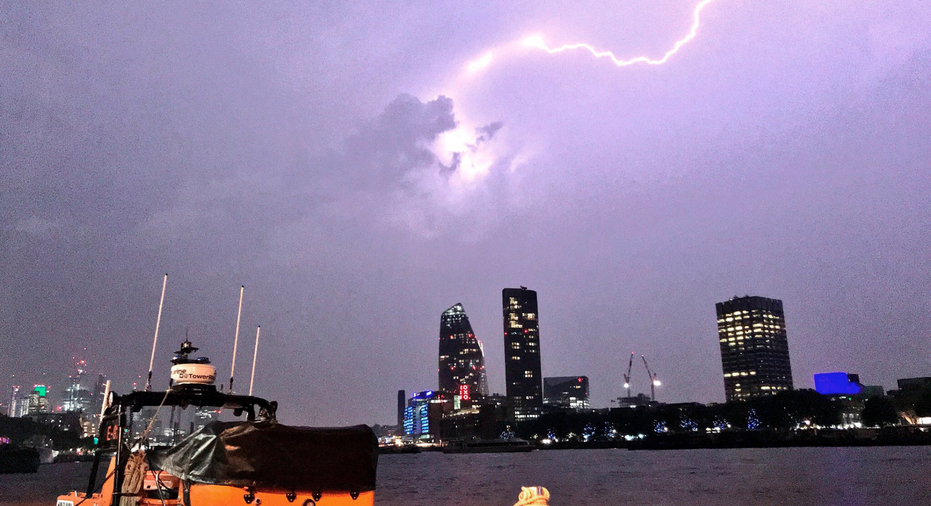 The Latest on hot and stormy weather in Europe (all times local):
12:25 p.m.
British police say that an elderly man has died after his car was submerged in water during the heavy flooding that has hit England.
West Midlands police said they were called early Monday morning after a car entered the water in a flooded street in Rushall, which is about 135 miles (215 kilometers) north of London.
The victim hasn't yet been identified. He was taken to a hospital but pronounced dead shortly afterward. He is believed to have been in his 80s.
Chief Inspector Paul Ditta said a number of roads across the region have been badly affected by the flooding.
___
11:30 a.m.
Heavy rainfall and storms have produced flooding in the English city of Birmingham and other parts of the country.
Rain and thunderstorms were expected to continue in some areas Monday.
Some streets in Birmingham became impassable with several feet of water making driving hazardous. Multiple flood warnings were put in place in various parts of the country Monday.
The Met Office weather service said some areas received the equivalent of one month's average rainfall in just one hour.
The rains followed severe lightning strikes that hit southern England the day before, causing substantial delays on flight operations at Stansted Airport north of London.
___
10:35 a.m.
German authorities say two women have suffered serious injuries after being struck by lightning in the western city of Bochum.
The city's fire service says the women, in their early 20s, were walking on a footpath when lighting struck late Sunday. One of them had to be resuscitated by paramedics at the scene.
Western and central Germany saw heavy storms Sunday, flooding roads and basements. Firefighters in the state of Hesse rescued two women who were trapped in their car by a mudslide.
Dozens of flights were canceled at Frankfurt Airport, Germany's busiest, because of storms.
Germany and other parts of Europe have been experiencing an unusually long stretch of very warm weather in May. Meteorologists predict temperatures in Germany will hit 33 C (91.4 F) this week.