The Latest: ECB's Draghi concerned by potential US tariffs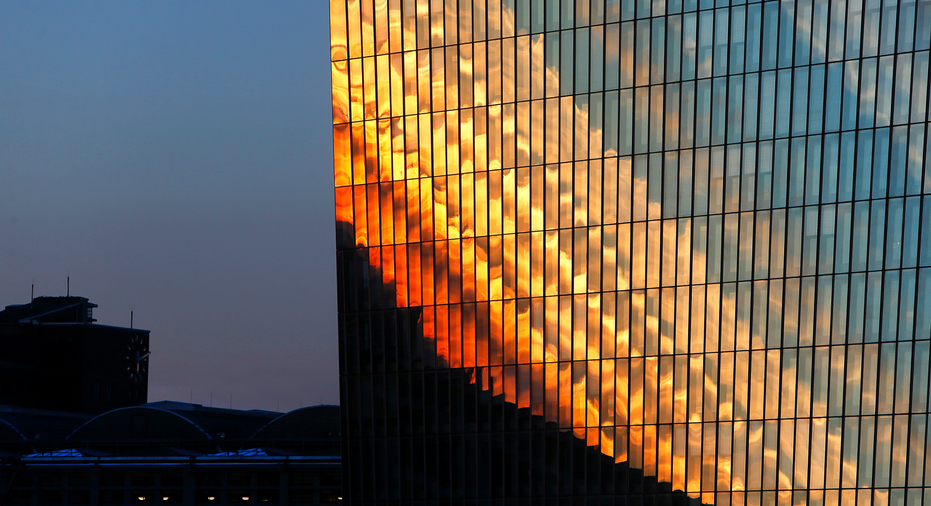 The Latest on the European Central Bank's monetary policy meeting (all times local):
3:05 p.m.
European Central Bank head Mario Draghi has expressed concern about U.S. President Donald Trump's announced trade measures, saying the immediate spillover "is not going to be big" but that "unilateral decisions are dangerous."
He told a news conference Thursday that trade disputes should be resolved in multi-lateral negotiations, such as in the World Trade Organization.
Draghi said the most important aspect of any potential tariffs would be the impact on economic confidence, which is "difficult to assess." He said that a drop in confidence would also hurt economic output and inflation.
___
2:00 p.m.
The euro has jumped higher after the European Central Bank hinted that it is closer to exiting its extraordinary monetary stimulus effort.
The euro rose from $1.2379 before the bank issued its policy statement to as high as $1.2425.
The bank dropped a promise that it could increase its bond purchase stimulus if the economy worsens. That was seen as a step toward ending the 30 billion euros ($37 billion) per month in bond purchases that pump newly printed money into the economy in an effort to support growth and inflation.
The bank has said the purchases will continue at least through September but has given no fixed end date.
Such monetary stimulus tends to weaken a currency, so a hint that an exit is coming tends to send the euro higher.
___
1:45 p.m.
The European Central Bank has tweaked its main monetary policy statement — a hint that it is getting closer to withdrawing a key economic stimulus program.
The bank on Thursday left its key interest rates on hold as well as the size of its bond-buying stimulus program. But in its statement it omitted an earlier promise that it could increase its bond-purchase stimulus in size or duration if the economic outlook worsens.
Economic growth of 2.7 percent year on year in the fourth quarter has made that promise increasingly outdated.
The bank has said it will continue buying 30 billion euros ($37 million) in bonds per month through September and longer if needed — but has given no precise end date.
Stimulus withdrawal could mean a stronger euro versus the dollar, higher returns on savings and stiffer borrowing costs for indebted governments in the 19-country eurozone.
___
11:40 a.m.
Markets are waiting to see whether the European Central Bank will drop any hints about when its economic stimulus will end.
ECB President Mario Draghi is to hold a news conference after a meeting Thursday of the bank's 25-member governing council.
The bank isn't expected to change its stimulus programs, but investors are watching to see if it drops a promise to ramp up stimulus if needed. Removing that promise would be a small signal that the bank is closer to exiting its stimulus.
The bond-purchase stimulus has been pumping newly created money into the eurozone economy since March, 2015. The ECB has said purchases will continue at 30 billion euros ($37 billion) monthly at least through September.
A stimulus exit would likely send interest rates and the euro higher.