The Latest: Dems say Interior changes a gift to industry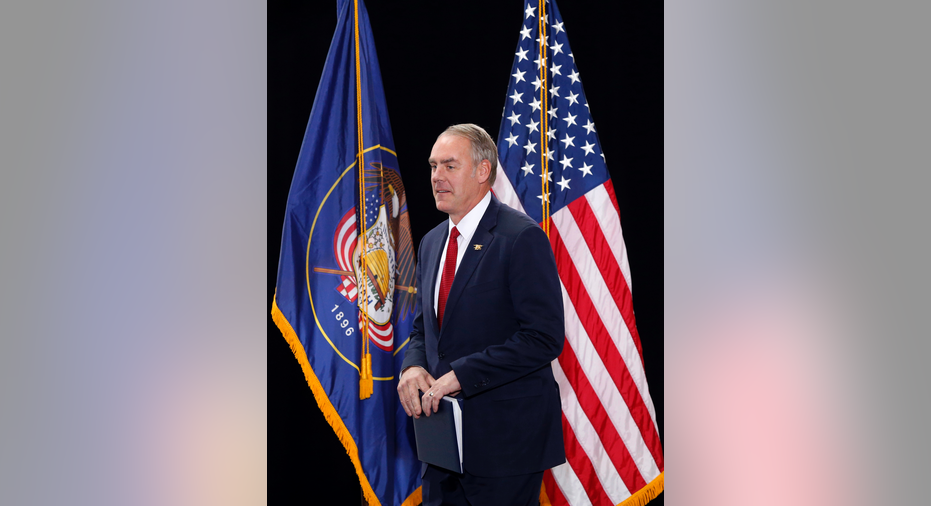 The Latest on a proposal to reorganize the Department of Interior and speed up permitting by the agency (all times local):
4:45 p.m.
House Democrats say U.S. Interior Secretary Ryan Zinke's revised plan to overhaul his department's sprawling bureaucracy has the same problem as his original proposal: It puts industry first.
Zinke on Friday revealed in an Associated Press interview that he's backing away from plan to split up his agency based on natural features such as watersheds.
Instead he wants to create 13 regions, largely along state lines, and to speed up permits issued by the agency that oversees vast public lands primarily in the west.
House Natural Resources Committee ranking Democrat Raul Grijalva of Arizona says Zinke's latest proposal would let "Big Oil" decide the department's future.
Among the opponents of Zinke's was original plan was the oil and gas industry. It said a reorganization based on watersheds was too similar to proposals from former President Barack Obama.
___
8:30 a.m.
U.S. Interior Secretary Ryan Zinke has changed a proposed overhaul of his department with a new organizational map that more closely follows state lines instead of the natural boundaries he initially proposed.
The revisions follow complaints from Western state governors that they were not consulted before details of the sweeping overhaul were first revealed last month.
Zinke told The Associated Press on Friday that his goal remains unchanged: decentralizing the Interior Department's bureaucracy and creating 13 regional headquarters.
The redrawn map was obtained by AP and shows that states such as Colorado, New Mexico and Wyoming would fall within a single region instead of being split among multiple regions.
Other states remain divided, including California, Nevada, Montana and Oregon.
Interior officials say the changes resulted from discussions with governors, members of Congress and senior Interior staff.