The Latest: Cuba says crash survivor dies; toll now at 111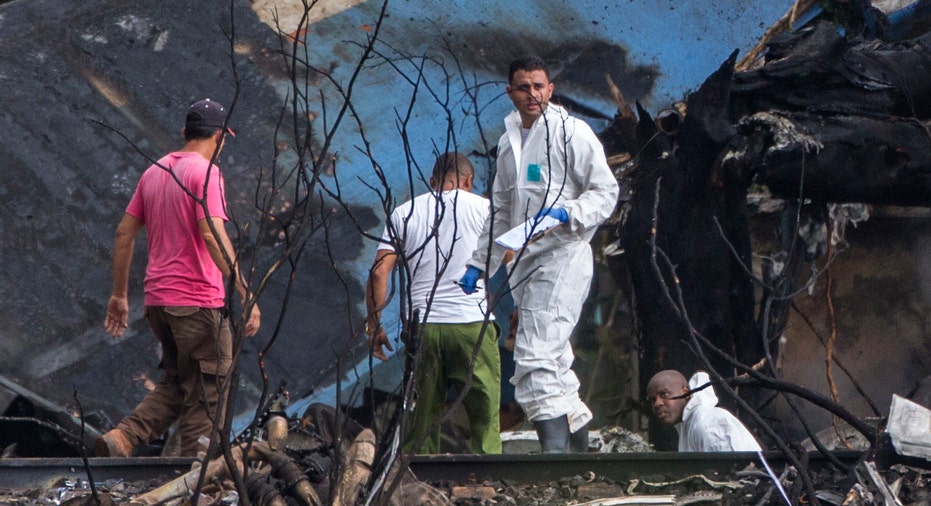 The latest on the crash of an airliner in Cuba (all times local):
7:10 p.m.
Cuban state media say a 23-year-old survivor of Friday's plane crash in Havana has died, raising the death toll to 111.
State radio and television stations announced that Gretell Landrove Font died Monday afternoon of extensive injuries suffered in the crash of a Boeing 737 that was rented from a Mexican company by Cuba's national airline, Cubana.
Landrove's mother, Amparo Font, had told reporters that her daughter was a flamenco dancer and engineering student on the verge of graduation.
The death leaves two survivors, both of whom are listed in critical condition.
Nineteen-year-old Mailen Diaz and 39-year-old Emiley Sanchez are hospitalized in Havana. Both are from the eastern Cuba city of Holguin.
___
6:10 p.m.
Mexican aviation authorities are suspending a Mexican charter company that owned a passenger jet that crashed in Cuba, killing 110 people.
The General Directorate of Civil Aviation said Monday in a statement that the decision was made to carry out an "extraordinary" review to verify whether Aerolineas Damojh is complying with the law. Damojh uses the commercial name Global Air.
Authorities also want to compile information to help with an investigation launched by the Cuban government into the cause of Friday's crash.
Both Mexico and the U.S. National Transportation Safety Board have announced they would send experts to Cuba. Havana has also said that Boeing, which made the airliner in question, is participating.
The 39-year-old aircraft was being rented from Damojh by Cuban state-run airline Cubana de Aviacion.