The Latest: Credit ratings firm says Trump risking economy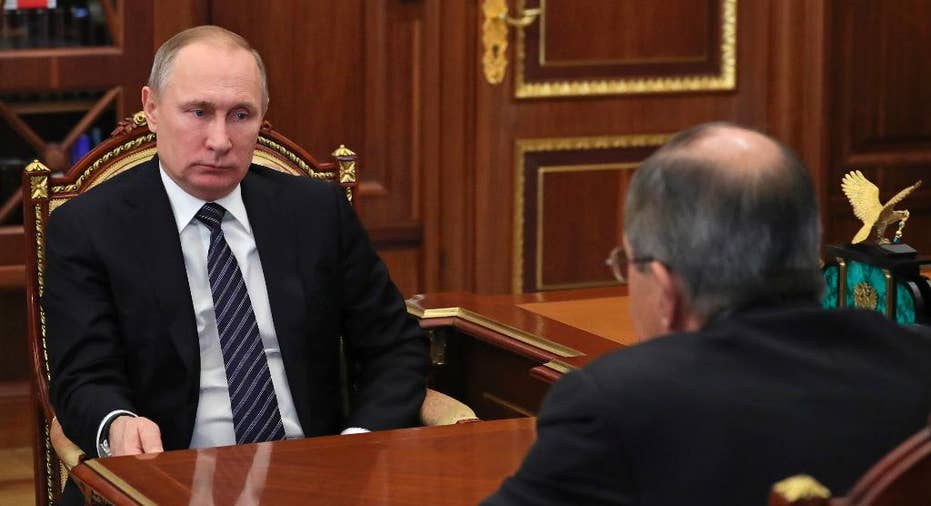 The Latest on President Donald Trump (all times local):
10:15 a.m.
Fitch Ratings says President Donald Trump "represents a risk to international economic conditions," noting that his "aggressive tone" and willingness to float "unanticipated changes" to U.S. policies could harm worldwide growth and make it more expensive for governments to borrow.
Judging by its opening weeks, the Trump administration could potentially disrupt foreign trade, reduce the flow of capital, limit migration and provoke "confrontational exchanges" that could destabilize volatile financial markets, the credit ratings firm said in a Friday statement.
Fitch noted that other promised policies in a Trump administration such as tax cuts, fewer regulations and more infrastructure spending could boost U.S. growth. But its note stressed the possibility of Trump disrupting foreign economies as he seeks to renegotiate trade deals.
___
9:47 a.m.
President Vladimir Putin says he's grateful to Slovenia for its offer to host his first meeting with U.S. President Donald Trump, adding that it will depend on Washington.
Speaking after the Kremlin talks Friday with his Slovenian counterpart, Putin said that Russia welcomes Trump's statements about the need to restore the strained Russia-U.S. ties.
He said Moscow is waiting for the Trump administration to prepare for a dialogue. He added that Moscow and Washington could jointly tackle the terror threat and deal with other global challenges.
Putin thanked the Slovenian president for his readiness to organize his meeting with Trump. He added it will depend on the U.S. on whether to hold such a meeting.
__
9 a.m.
President Donald Trump is lashing out at the 9th U.S. Circuit Court of Appeals decision against reinstating his refugee and immigration order, calling it "a disgraceful decision."
Trump has been pointing to a federal law that details when immigration restrictions by the president is permissible.
In a tweet Friday, Trump quotes an article by Benjamin Wittes, editor-in-chief of the Lawfare blog.
It reads, "Remarkably, in the entire opinion, the panel did not bother even to cite this (the) statute."
Trump tweeted, "A disgraceful decision!"
Trump said Thursday that he did not believe the unanimous decision undercut his presidency and tweeted, "SEE YOU IN COURT, THE SECURITY OF OUR NATION IS AT STAKE!" in response.