The Latest: Corker says tentative agreement on debt figure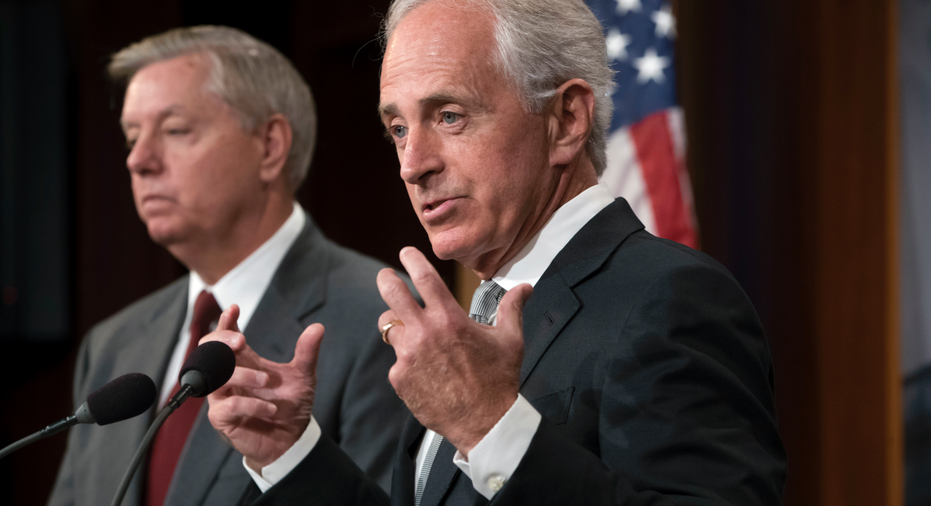 The Latest on a Republican plan to overhaul U.S. taxes (all times local):
1 p.m.
Sen. Bob Corker says he's reached a tentative agreement with other Republicans on the Senate Budget Committee on how much its tax plan would add to the government's debt.
Corker, a senior Republican who opposes adding to the deficit, didn't offer a figure. But after meeting with other top Republicans, he said he's willing to take into account revenue boosts from "pro-growth tax reform" when voting for a budget plan.
Traditional Capitol Hill scorekeepers are likely to say the GOP plan would add more than $1 trillion over a decade to the $20 trillion-plus debt. Tax-cut advocates on the budget panel were pressing for a tax cut of $1.5 trillion or more.
Corker said Republicans are in a "very good place" on the tax figure.
___
10:35 a.m.
A Republican on the Senate Budget Committee says that tax-cut advocates on the panel are pressing for cuts that could add $1.5 trillion or more to the deficit over the coming decade.
Wisconsin Sen. Ron Johnson said he's backing "as aggressive pro-growth tax reform as we can get." He says a 10-year, $1.5 trillion tax cut "ought to be a minimum."
Republicans on the panel are grappling over how much the ongoing tax cut push will add to the nation's $20 trillion-plus debt.
More deficit-conscious panel members, such as Sen. Bob Corker of Tennessee, are pushing back. Corker on Monday opposed an overwhelmingly popular defense measure that would smash the budget, saying "the inability to get our fiscal house in order is the greatest threat to our country."