The Latest: Canada, US officially cite trade agreement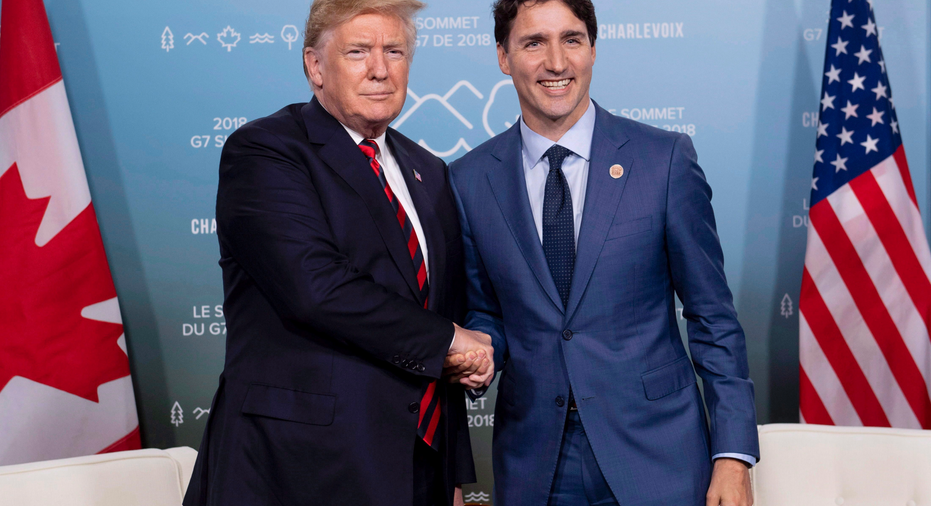 The Latest on trade talks between U.S. and Canada (all times local):
11:45 a.m.
Canada and the U.S. have officially announced they have reached a deal for Canada to stay in North American trade pact with the United States and Mexico.
United States Trade Representative Robert Lighthizer and Canadian Foreign Affairs Minister Chrystia Freeland announced the deal in a joint statement late Sunday. It says the newly named USMCA will result in freer markets and fairer trade.
They said: "It will strengthen the middle class, and create good, well-paying jobs and new opportunities for the nearly half billion people who call North America home."
___
10:55 p.m.
A senior Canadian government official says the U.S. and Canada have reached the basis of a free trade deal.
The official says the agreement preserves a NAFTA dispute-resolution process that the U.S. wanted to jettison.
The official also says it exempts tariffs on 2.6 million cars and on diary it preserves supply management in Canada and agrees to give similar market access like the Trans Pacific Partnership that President Donald Trump scrapped.
___
9:40 p.m.
Canadian Prime Minister Justin Trudeau called a meeting with his Cabinet late Sunday after Canada and the U.S. made substantial progress in free trade talks.
Two senior government officials confirmed the meeting. One of the officials said the discussions between Canada and the U.S. were ongoing, but progress was being made.
Trudeau arrived at his office Sunday night but did not comment as he walked by reporters ahead of the unusual late meeting with his ministers.
___
6 p.m.
Canada's ambassador to Washington says the U.S. and Canada have made a lot of progress in free trade talks but there is no deal.
Ambassador David McNaughton said Sunday evening in Ottawa there are a couple of tough issues left to resolve. McNaughton says he isn't sure if they will reach an agreement by Monday but that he's cautiously optimistic.
The U.S. and Canada are under pressure to reach a deal by the end of the day Sunday, when the U.S. must make public the full text of the agreement with Mexico.
McNaughton adds that it's never done until its done.
Canada was left out when the U.S. and Mexico reached an agreement last month to revamp the North American Free Trade Agreement.