The Latest: Bolt, Ridgeline, Pacifica get auto show awards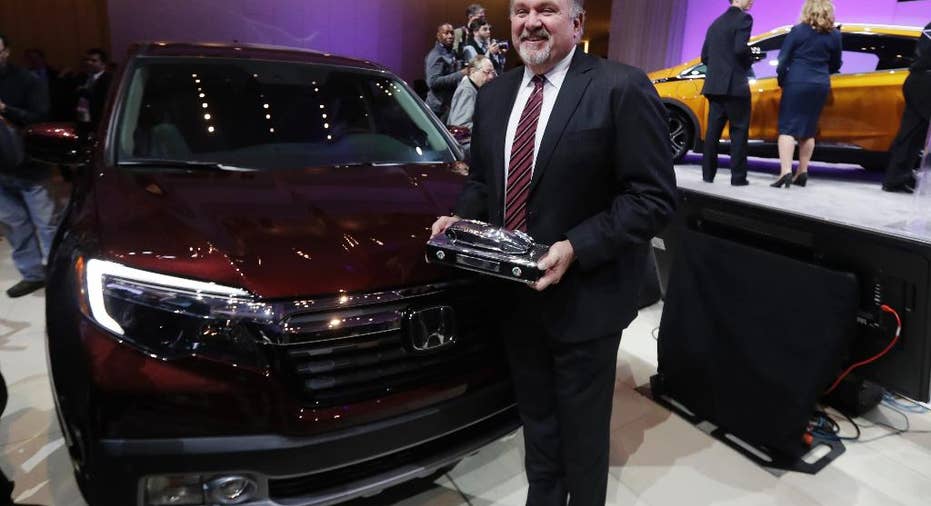 The Latest from the annual North American International Auto Show in Detroit (all times local):
9:10 a.m.
The Chevy Bolt from General Motors has snagged the annual award for the top car in North America.
Mark Reuss, GM's head of global product development, describes the Bolt as a "moon shot." Reuss says the car's developers weren't sure what kind of range and price they would end up with when they started the project, but everything turned out just right. The Bolt gets more than 200 miles per battery charge, which is more than the average American drives in a day, and sells for around $30,000 when a federal tax credit is included.
The Honda Ridgeline was named truck of the year, while the Pacifica minivan from Fiat Chrysler won the award for as top utility vehicle, the first time an award was given separately for that category.