The Latest: As Fed eyes rate hike, markets edge lower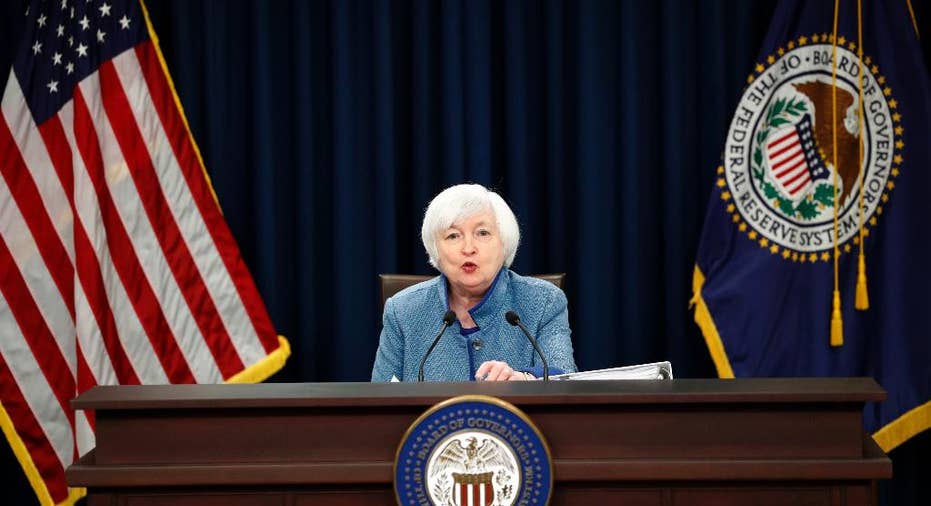 The Latest on the Federal Reserve's monetary policy meeting (all times local):
5:35 a.m.
Stock markets around the world are mostly lower and the dollar is stable as investors anticipate the Fed's first interest rate increase this year.
Given that it's a near certainty that the Fed will raise its benchmark interest rate by a quarter percentage point to a range of 0.50 percent and 0.75 percent, investor interest will revolve around what Fed officials and Fed Chair Janet Yellen in particular say about the pace of future increases.
After Asian indexes mostly closed lower, European indexes were down slightly. Britain's FTSE 100 and Germany's DAX were both 0.3 percent lower. Dow and S&P 500 futures were also down, by 0.1 percent.
The dollar was stable against Japan's currency, at 115.17 yen, and the euro was up almost 0.1 percent at $1.0637.
How the Fed manages its policies in coming months isn't clear against the backdrop of Donald Trump's election and might not be clear even after it issues a statement and Chair Janet Yellen holds a news conference.