The Latest: 2 senators formally propose health deal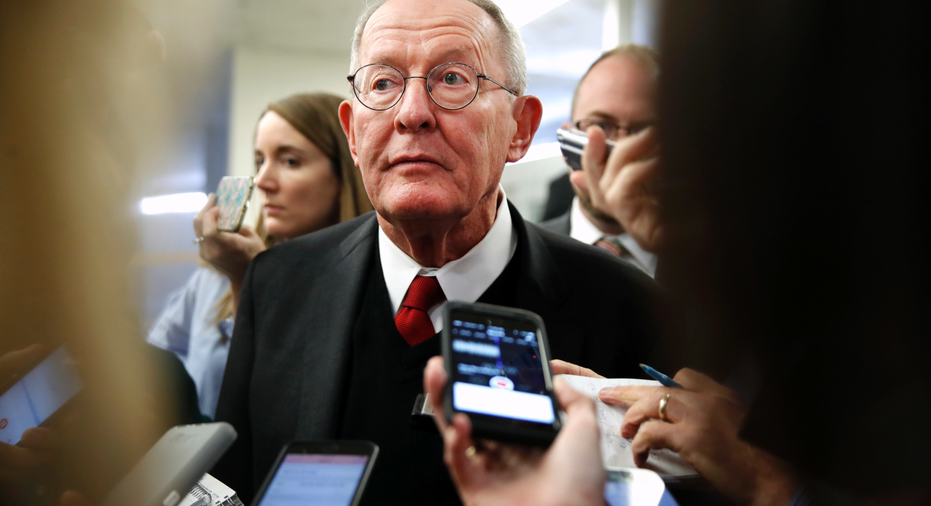 The Latest on the bipartisan health deal in the Senate (all times local):
1:30 p.m.
Two leading senators have formally proposed their bipartisan compromise for steadying health insurance markets.
The measure has 24 sponsors, half Republicans and half Democrats. The two main authors hope that number will help persuade President Donald Trump and Senate Majority Leader Mitch McConnell to consider the measure.
So far, Trump and McConnell have been reluctant to do that. It was unclear what impact the 12 GOP sponsors would have, since that's less than one-quarter of the Senate's 52 Republicans.
The deal was reached by Tennessee GOP Sen. Lamar Alexander and Washington Democrat Patty Murray. It would restore federal subsidies to insurers that Trump has blocked, saying the money enriches carriers.
The bill makes it easier for states to escape some coverage requirements of President Barack Obama's health care law.
___
1 p.m.
Wisconsin Republican Sen. Ron Johnson says President Donald Trump's inconsistent stance on a bipartisan health deal has hurt prospects for the Senate proposal aimed at stabilizing insurance markets and lowering premiums.
Johnson tells reporters: "It's always best for the president to be completely consistent in terms of what he's supporting or not supporting. And let's face it, he's not been particularly consistent here."
Trump initially spoke favorably of the agreement by GOP Sen. Lamar Alexander of Tennessee and Democratic Sen. Patty Murray of Washington. But Trump subsequently declared he couldn't support it, calling it a bailout for insurance companies.
In fact, the Alexander-Murray deal is intended to ensure consumers are protected from large rate increases stemming from Trump's decision to cut off federal payments that help insurers reimburse lower-income people.