The Key to Keeping New Year's Resolutions, and 3 to Think About for 2017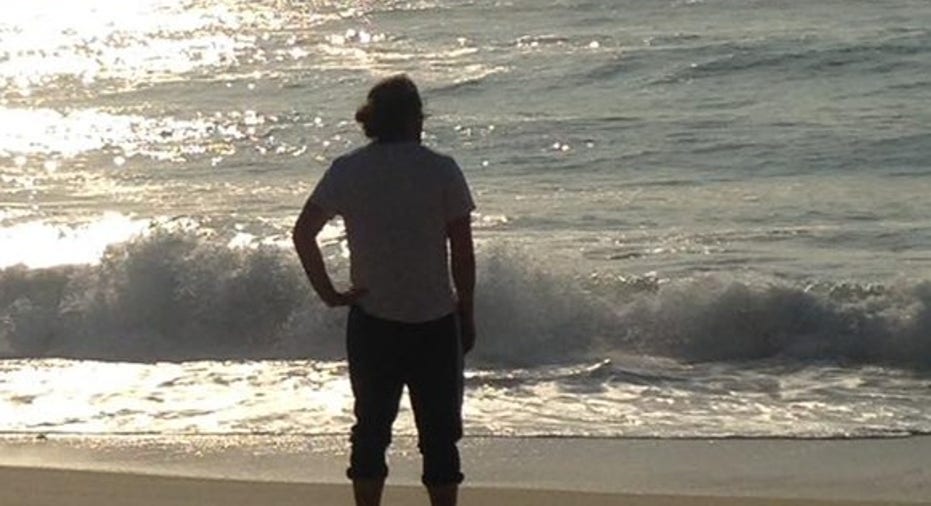 IMAGE SOURCE: ROBERT BASSO
Say it with me -- you don't have to knock out all your New Year's resolutions in January, or by February, or heck even before June rolls around.
Last year, I took care of all three of my financial resolutions, but it didn't happen overnight. Here's each one and when it actually got it done:
It's easy to want to take care of everything at once -- and some gifted souls can even do it -- but I'm mortal, which is why I write down my resolutions so that I can revisit them throughout the year and check them off one-by-one on rainy days.
With that in mind, here are the three things I want to address in 2017.
Resolution 1: Make a tough decision on a small position I own
It's easy to let little positions slip your mind. Whole Foods Market(NASDAQ: WFM)was one of the first stocks I ever bought, so I took a pretty small bite of the supermarket chain. As I learned more about investing and the market, I gravitated more toward dividend stocks with better yields and tech growth stocks that seemed to have higher ceilings. Fast forward a few years and my Whole Foods position hasn't grown as the stock has hovered 5-20% down from where I first bought it.
Frankly, in focusing my time elsewhere I've fallen out of touch with what's going on with their business. I know same-store-saleshave been down, and the company is abandoning the co-CEO leadership structure and handing full control to John Mackey, but I don't know what their turnaround plans look like, or whether their store growth plans are realistic... and that's a problem.
I couldn't tell you if I'd buy Whole Foods today and conditions couldn't be better for someone that was bullish on the stock to add to their position -- the market is down on the business and shares are trading well below my cost basis.
It's high time I do my homework and decide what I'm doing with my shares, if I like the company's prospects I'll add, but if not it's time to cut bait and put that capital to use elsewhere.
Resolution 2: Change the passwords on my important accounts
There isn't a more frightening email subject line than "Notice of Data Breach." Unfortunately, those types of messages aren't going anywhere. ZDNet estimated that 2.2 billion records were leaked in 2016.
If you're like hundreds of millions of people, it had probably been a few years since the last time you logged into your MySpace account when news the site had been hacked broke in May of this year. While you may have forgotten the emo-rock song that autoplayed each time you went to your profile, you might remember your login credentials if they were ones you used to access several other sites, like say... your online banking, or 401(k) portals.
A 2016 studyby the Hasso Plattner Institute (note: report is in German)of leaked account credentials found that 20% of individuals involved in multiple hacks had the exact same password for several sites.
I'm not guilty of using "Password123" for every account I have, but I'm long overdue for a password update for my online banking and important personal accounts. It's a little thing that'll give me peace of mind next time I see news of another major hack.
Resolution 3: Investigate other travel rewards credit cards
Unless I'm shopping at a small local merchant or only paying a few dollars for something, I charge almost all of my purchases. At the end of each month, I pay off my balance and enjoy the roughly 1.8% back I get through Bank of America's BankAmericard Travel Rewards.
The card has served me well; it doesn't have an annual fee and the rewards scale as my BofA checking and saving accounts grow in value. But there are other travel cards that offer similar, if not better, effective rewards rates and have $400 to $625 travel bonuses for hitting spending thresholds I'd easily meet in the first three months of opening an account.
I'm planning on looking into other travel card options, and hope to enjoy my summer vacation a little more this year thanks to a subsidized flights courtesy of a credit card company.
I've got all year
They won't all get done by January 31st, but that isn't the point.
The process of writing out resolutions helps crystallize exactly what you want to want to prioritize in the new year, and having them written down helps keep you accountable. So long after I've started skipping gym days, my list will be here, waiting for me.
Maybe this year I'll even finish before September.
10 stocks we like better thanWal-MartWhen investing geniuses David and TomGardner have a stock tip, it can pay to listen. After all, the newsletter theyhave run for over a decade, the Motley Fool Stock Advisor, has tripled the market.*
David and Tomjust revealed what they believe are theten best stocksfor investors to buy right now... and Wal-Mart wasn't one of them! That's right -- theythink these 10 stocks are even better buys.
Click hereto learn about these picks!
*StockAdvisor returns as of December 12, 2016The author(s) may have a position in any stocks mentioned.
John Mackey, CEO of Whole Foods Market, is a member of The Motley Fool's board of directors. Dylan Lewis owns shares of Whole Foods Market. The Motley Fool owns shares of and recommends Whole Foods Market. The Motley Fool has a disclosure policy.