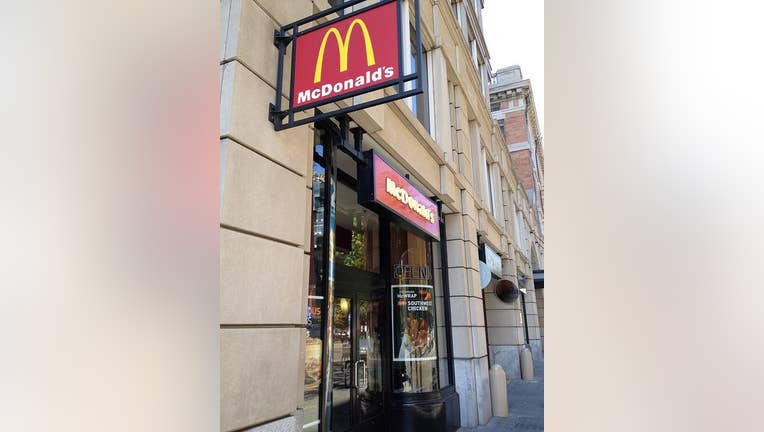 Coming off its best quarter in years,McDonald'sCorporation is looking as strong as it ever has. The fast-food chain posted comparable sales growth of 5% in the fourth quarter, sending the stock to all-time highs, and it seems to be making all the right moves under new CEO Steve Easterbrook.
McDonald's recent all-day breakfast rollout was so successful that it stole a significant number of customers from rivals including Dunkin' Donuts and Jack in the Box. In addition, the companyis taking steps to improve its food quality by pledging to use only antibiotic-free chicken and cage-free eggs. New offers like the buttermilk crispy chicken sandwich and the McPick deal also seem to be resonating with customers, and its plan to refranchise stores should help boost profits.
But with a P/E of 24.5, the upside to the stock may be limited as McDonald's still remains a mature, low-growth company. Income investors may be content with a 3% yield and modest growth, but growth investors looking to leverage McDonald's comeback may want to considerArcos Dorados.
Mickey D's goes south of the borderArcos Dorados is McDonald's biggest franchisee, operating more than 2,100 restaurants in Latin America and the Caribbean. Its stock debuted in 2011 amid excitement over a brand set to capitalize on the growing middle class in Brazil, where nearly half of its restaurants are located.Instead, commodity prices crumbled, taking the Brazilian economy with it, and troubles in Venezuela further soured the stock. Shares now trade at a fraction of the IPO price.
Currency woes have caused sales to plunge, and the company is now operating at a loss. However, just as the brand it represents has come back, there are reasons to think Arcos Dorados could do the same.
As of its most recent quarter, the company was still in retreat. Same-store sales gained 9.4% in the most recent quarter; however, that number is misleading, as that increase was fueled by inflation -- customer transactions actually declined by low single digits. That's a sign that, beyond currency concerns, Arcos' operating performance continues to worsen, as overall revenues fell 16.6% to $753.7 million in the third quarter.
However, the company is taking steps to turn around its business. Over the summer, it named Sergio Alonso as its new CEO, and soon after the company announced plans to shore up its finances by selling or refranchising 200 restaurants in Mexico and spinning off another 20 locations in Brazil, raising an expected total of $250 million.Alonso also outlined a strategy to reduce G&A costs by 10%, and those two initiatives combined could save the company $40 million annually, enough to push it back into profitability.
While macroeconomic problems in the region have not shown much sign of ebbing, other restaurant chains are investing in the region. Bloomin Brands, the parent of Outback Steakhouse, plans to open a dozen restaurants in Brazil on top of the 64 it already operates there. Papa John's, meanwhile,is among those looking to gain a foothold in Latin America's biggest economy as the pizza chain is currently recruiting franchisees for its launch.
Oil prices, currency valuations, and the other macroeconomic woes ailing Arcos Dorados are cyclical problems. The Brazilian economy is bound to bounce back, and other restaurants are betting on such a reemergence, taking advantage of deflated real estate prices and an ample labor pool.
Considering Arcos' problems are mostly cyclical, its valuation is exceptionally low at just 0.16 on a price/sales basis. By comparison, Carrols Restaurant Group, the largest Burger King franchisee, trades at a P/S of 0.54, and it too is struggling to turn a profit. On a per-restaurant basis, Arcos looks even cheaper as each of its restaurants is valued at just $254,000. Even factoring in the company's debt would change the valuation to $586,000, which is much less than the $3 million per restaurant that McDonald's is valued at, and that is without owning most of its locations. McDonald's is one of the best known brands in the world, and the disparity between those valuations is a market inefficiency that should ultimately be corrected.
It won't happen overnight, but Arcos Dorados should eventually emerge from its current doldrums. If some of McDonald's turnaround magic can extend to Latin America and the Brazilian economy begins to recover, the stock could easily double from here.
The article The High-Growth Way to Play McDonald's Turnaround originally appeared on Fool.com.
Jeremy Bowman has no position in any stocks mentioned. The Motley Fool owns shares of Arcos Dorados and Papa John's International. Try any of our Foolish newsletter services free for 30 days. We Fools may not all hold the same opinions, but we all believe that considering a diverse range of insights makes us better investors. The Motley Fool has a disclosure policy.
Copyright 1995 - 2016 The Motley Fool, LLC. All rights reserved. The Motley Fool has a disclosure policy.