The Greatest Small-Cap Stocks You've Never Heard About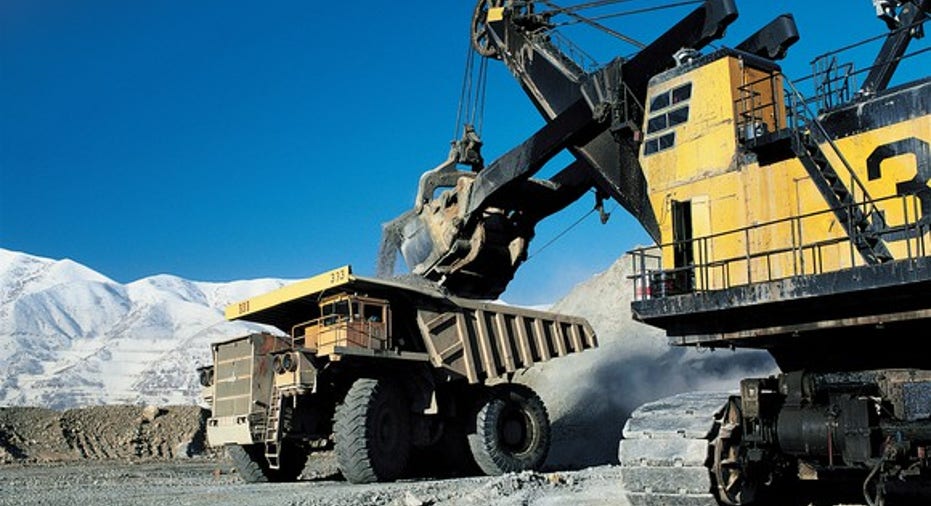 Image source: Getty Images.
Small-cap stocks often get a bad rap on Wall Street. Say "small cap," and investors instantly think of volatile, risky stocks that, more times than not, they'd like nothing to do with.
However, ignoring small-cap stocks could be a critical mistake for both growth and value investors. Though the broad-based S&P 500 has had a strong year and is up 7.6% through the end of November, the Vanguard Small-Cap ETFhas essentially doubled it with a year-to-date gain of 15%. While it's true that some small-cap stocks are volatile and worth avoiding, there are also diamonds in the rough in the $200 million to $1 billion market-cap range.
What do these "rough diamonds" look like? Here are three perfect small-cap stocks you should have on your radar, but I'd be willing to bet you've probably never even heard of them.
Great Panther Silver Ltd.
Mining stocks are seemingly a dime a dozen, but Great Panther Silver (NYSEMKT: GPL), which bears a minuscule market cap of just $218 million, looks to be something special.
As the name implies, Great Panther's primary product is silver, although it does produce gold as well, which can help lower its silver-equivalent production costs. Even though silver prices have fallen pretty substantially between 2011 and 2016, you wouldn't know it, with Great Panther Silver boosting its silver equivalent ounce (SEO) production from 2.2 million SEO in 2011 to an estimated 4.1 million SEO at the midpoint of its 2016 guidance. Great Panther has had little issue ramping up activity at its most profitable mine, the Guanajuato complex in Mexico. Expansion of the San Ignacio mine in Guanajuato is expected to lead to an extra 150 tons mined per day by year's end.
Image source: Getty Images.
Furthermore, Great Panther's Topia mine, which comprises about a quarter of its revenue, has nine separate operating mines. This means Great Panther Silver can boost production or shut down particular operating mines with ease, giving its operations added flexibility.
Despite getting aggressive with expansion at Guanajuato and Topia, its two active mines, Great Panther has remained especially prudent with its capital expenditures and balance sheet. It ended the third quarter with no debt and $52.9 million in cash and equivalents. It did receive a $29.9 million boost mid-year because of bought-deal financing that included warrants (which could mean eventual share dilution), but the key here is that Great Panther isn't drowning in debt, like many of its peers. Even if spot silver stays par for the course, Great Panther Silver is poised to see improvements in its cash flow, and I expect it to push toward recurring quarterly profits.
Lionbridge Technologies, Inc.
Turn your attention to the technology sector, and you might pore right over Lionbridge Technologies (NASDAQ: LIOX), a content-management solutions company that I purchased for my own portfolio earlier this year. Lionbridge currently bears a market cap of just below $290 million.
What initially sold me on Lionbridge, and why I plan to hang on for quite some time, is the company's niche software and document translation business. Lionbridge's translation services transcend well beyond just the technology sector. It's moved into industrials, life sciences, the financial sector, and even the legal industry in an effort to grow its reach and build a loyal customer base. There aren't too many businesses whose primary focus is translation software, meaning Lionbridge's niche content solutions likely come with solid pricing power and fairly steady quarter-to-quarter revenue.
Image source: Getty Images.
Mergers and acquisitions are another source of long-term growth for Lionbridge. Its buyout of CLS Communications in 2015 for $77 million boosted its life sciences and financial offerings, while its acquisition of Geotext (also last year) allowed it to get its foot in the door in legal translation services. Lionbridge has healthy cash flow ($5.8 million in Q3 2016), which means M&A is likely to remain a steady component to its long-term growth picture.
Following its recent acquisitions, Lionbridge is on track to generate $0.65 in full-year EPS in 2017, according to Wall Street's consensus. This compares to just $0.23 in full-year EPS in 2015. With a single-digit forward P/E and a unique business model, I suspect value investors are eventually going to uncover this tech gem.
ANI Pharmaceuticals Inc.
The healthcare sector provides a veritable smorgasbord of micro-cap and small-cap investing opportunities; unfortunately, most are downright dangerous and unprofitable. That's not the case with drug developer ANI Pharmaceuticals (NASDAQ: ANIP), which has a market cap of less than $680 million and is healthfully profitable.
What makes ANI Pharmaceuticals such an attractive company is the fact that it attacks both sides of the aisle in the drug development process. It develops brand-name therapies that command high margins, and it also relies on generic-drug development. Generic drugs typically have lower margins than branded therapies, but there's a seemingly endless supply of generic drug opportunities. Furthermore, the rising cost of brand-name drugs is pushing physicians and consumers toward more generic drug use. Covering both aspects of drug development gives ANI Pharmaceuticals a nice balance of high growth (branded therapies) and slower but steadier growth (generics). Through the first nine months of 2016, generic drug revenue made up $65.9 million of its $90.4 million in sales.
Image source: Getty Images.
ANI Pharmaceuticals also has an impressive generic drug pipeline. As of the end of the third quarter, ANI had 78 products in development with a total annual market size of $3.7 billion based on data from IMS Health.
It's worth noting that ANI is also an active acquirer. Its Q3 report listed 53 of its 78 products in development as having been acquired. ANI believes 46 of these 53 acquired products can be commercialized with ease based on prior approval supplements or via CBE-30s, which are moderate changes made to a drug filed with the Food and Drug Administration.
After generating $2.72 in full-year EPS in 2015, Wall Street has eyes on ANI Pharmaceuticals hitting $7.61 in full-year EPS by 2019. It's an under-the-radar small-cap stock you should certainly know about.
10 stocks we like better than Great Panther Silver When investing geniuses David and Tom Gardner have a stock tip, it can pay to listen. After all, the newsletter they have run for over a decade, Motley Fool Stock Advisor, has tripled the market.*
David and Tom just revealed what they believe are the 10 best stocks for investors to buy right now...and Great Panther Silver wasn't one of them! That's right -- they think these 10 stocks are even better buys.
Click here to learn about these picks!
*Stock Advisor returns as of November 7, 2016.
Sean Williamsowns shares of Lionbridge Technologies, but has no material interest in any other companies mentioned in this article. You can follow him on CAPS under the screen nameTMFUltraLong, and check him out on Twitter, where he goes by the handle@TMFUltraLong.
The Motley Fool has no position in any of the stocks mentioned. Try any of our Foolish newsletter services free for 30 days. We Fools may not all hold the same opinions, but we all believe that considering a diverse range of insights makes us better investors. The Motley Fool has a disclosure policy.