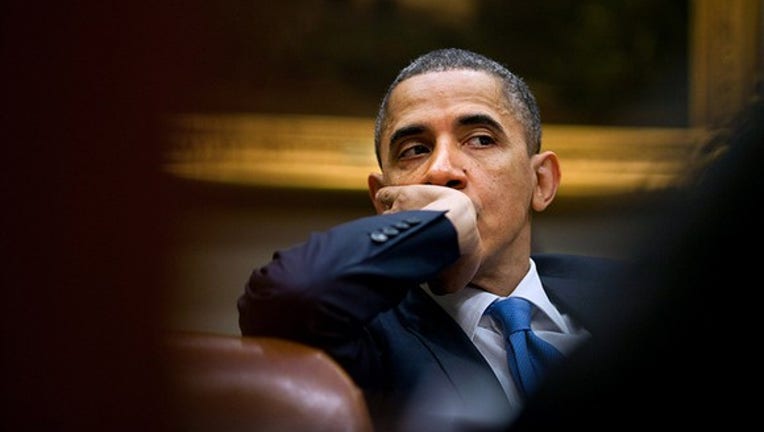 Since it was signed into law by now-former President Barack Obama in March 2010, the Affordable Care Act (ACA) has been a mixed bag.On one hand, the ACA, which is better known as Obamacare, wound up giving more than 20 million people the ability to get healthcare insurance. Many of these individuals were previously shut out of the healthcare system because they either couldn't afford itor had pre-existing health conditions and were unable to obtain coverage.
Obamacare made it so that all persons looking for health insurance were accepted, regardless of their health histories. Likewise, the law provided ample subsidies that allowed lower- and middle-income individuals and families the opportunity to lower their monthly premiums and doctor visit costs.
Image source: Obama White House, Flickr.
On the other hand, Obamacare also had beefed up minimum essential benefits that caused some insurers to cancel, rather than update, their plans, displacing millions of previously covered Americans who were now forced to find a new plan, and potentially, a new doctor. Obamacare also never controlled premium pricing as expected.
In 2017, the benchmark silver plan premium (second-lowest cost silver plan) for the 39 states covered by HealthCare.gov went up by an average 25%! Even with such ludicrous price hikes, most national insurers found the ACA exchange unsustainableand reduced their coverage significantly.
Tackling Obamacare will be more challenging than expected
It probably comes as little surprise that President Trump's first executive order once in the Oval Office was "to minimize the unwarranted economic and regulatory burdens" of Obamacare. In effect, holding true to his campaign promise, Trump made it clear that he and the Republican-majority Congress plan to dismantle Obamacare and replace it with a different plan.
However, as Trump is finding out after more than five weeks in the White House, getting ideas put into action once in Washington is easier said than done.Once expected to be the first issue he would tackle, repealing and replacing Obamacare may actually wind up taking months, if not longer than a year, for two key reasons.
Image source: Getty Images.
First and foremost, Republicans haven't agreed upon a plan of what to replace Obamacare with. Thus far, only one Obamacare replacement plan has been presented by Republicans that's gathered any steam. That bill, from Sen. Rand Paul (R-Ky.), offered a number of critical changes, including leaning more heavily on Health Savings Accounts and providing full tax premium deductions for enrollees. However, it's far from gaining the unwavering support of all Republicans, which is what will be needed to repeal and replace Obamacare.
Secondly, the math needed to replace Obamacare simply doesn't add up -- at least not yet. In order to be repealed, 60 Senators will have to vote against it. With Republicans holding a slight majority in the Senate, they'll need the help of Democrats, and getting support across the aisle in Washington at any point over the past couple of years has been practically nonexistent.
A more likely scenario for Republicans is that they'll turn to reconciliation, which would allow them to repeal any aspects of Obamacare that directly impact the federal budget. A simple majority vote is all it would take for a reconciliation bill.
Image source: Getty Images.
The greatest Obamacare irony of all
Some of you might find it somewhat ironic that a Republican-led Congress -- which has repeatedly attempted to repeal Obamacare, but was thwarted by Barack Obama -- now controls all legislative branches of the government and still can't successfully repeal Obamacare. But that's far from the biggest Obamacare irony of all.
The biggest Obamacare irony is reserved for a lawsuit that began in 2014and still continues today.
In 2014, House Republicans sued Sylvia Burwell, who, at the time, was the Secretary of Health and Human Services, over cost-sharing reductions (CSRs). CSRs are the subsidies paid out by the federal government to individuals and families earning between 100% and 250% of the federal poverty level. CSRs help cover the cost of deductibles, copays, and coinsurance when patients head to the doctor's office.
The House GOP had alleged that any money being apportioned to Obamacare, including the CSRs, needed to be approved by Congress. However, the GOP attempted to show that the money being doled out for CSRs was never apportioned. District of Columbia Judge Rosemary Collyer in May 2016 agreed with the Republicans, but stayed her order, given the expectation of an appeal (which was indeed met shortly thereafter by the Obama administration).
The case has since dragged on, but with one exception.
Image source: Getty Images.
With Trump taking over the White House last month and in the process replacing Obama's cabinet, Burwell has been replaced by Republican Tom Price. That's right folks -- this means that the House GOP is now literally suing themselves. Perhaps even more incredible is that the Trump administration and Price asked for a three-month continuance with the U.S. Appeals Court this past week so they can determine whether or not they want to make CSR payments for 2018, which are expected to amount to between $9 billion and $11 billion.
You can't make this stuff up.
In all seriousness though, Republicans will probably choose to approve the CSRs because failing to pay them would mean that more than 5 million people currently enrolled via ACA exchanges and receiving CSRs may not be able to afford their doctor visits otherwise. The only way Republicans have any shot of winning over the public to a new healthcare plan is if they can ensure as few people as possible lose their insurance during the transition to a new plan. Kicking millions off CSRs all at once, without another plan in place, could be devastating.
While Obamacare's demise is, in theory, imminent, its pardon from the Trump administration continues to grow in length.
10 stocks we like better thanWal-MartWhen investing geniuses David and TomGardner have a stock tip, it can pay to listen. After all, the newsletter theyhave run for over a decade, the Motley Fool Stock Advisor, has tripled the market.*
David and Tomjust revealed what they believe are theten best stocksfor investors to buy right now... and Wal-Mart wasn't one of them! That's right -- theythink these 10 stocks are even better buys.
Click hereto learn about these picks!
*StockAdvisor returns as of December 12, 2016The author(s) may have a position in any stocks mentioned.
The Motley Fool has a disclosure policy.