The Great Marijuana Mystery That's Likely to Leave Investors Disappointed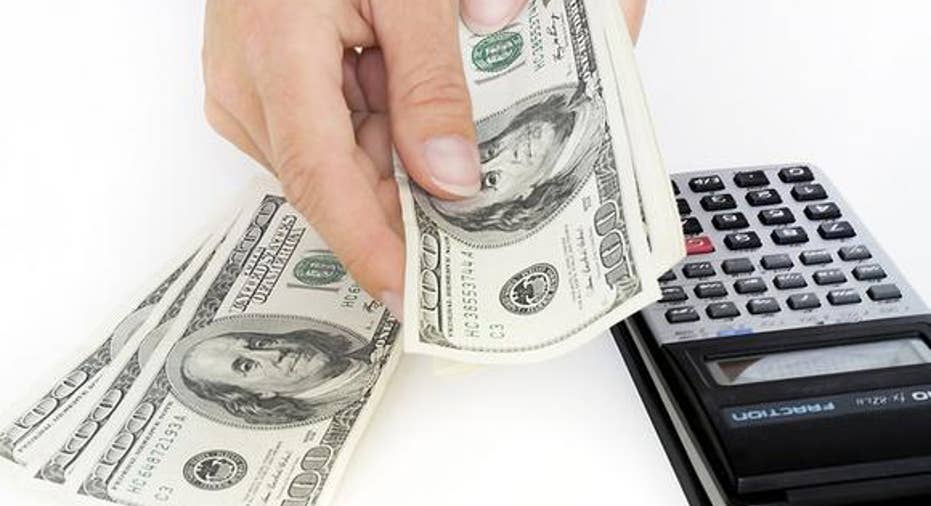 Image source: Flickr user Mark.
According to The ArcView Group, a cannabis industry investment and research firm, legal marijuana has become the fastest growing industry in the United States after logging 74% year-over-year sales growth between 2013 and 2014.
The marijuana investing craze takes off Estimates from some industry researchers, such as ArcView, have suggested that the compound annual growth rate for legal marijuana could average 30% through 2020. This could, by some estimates, push the legal industry's annual sales value above the $22 billion mark -- and that's without the federal government legalizing marijuana. This estimate simply takes into account more states pushing through recreational and medical marijuana legislation with or without the assistance of the federal government.
For example, this year we could witness more than a dozen states legalizing marijuana either medically, recreationally, or both medically and recreationally (ahem, Ohio). Some are going the traditional route of putting an initiative in front of state residents and allowing them to decide, which is likely to happen in California, marijuana's potential crown jewel; other states, such as Pennsylvania, are looking to pass legislation solely within the confines of its state House of Representative and Senate. Regardless of how the laws get passed, 2016 could prove to be marijuana's most successful single year of expansion in history.
It's for these reasons that investing in the budding marijuana industry looks so enticing. There are presumably so many ways for an investor to profit. Most think about the retail aspects, but investors may be able to participate in the growing or processing side of the business, perhaps in industry consulting, loans, and financing, and can even invest in tourism associated with marijuana.
But before you get the inspired to mortgage your house and sell your car to invest in this fast-growing craze, keep in mind that one gigantic mystery could halt growth in this budding industry in its tracks.
Image source: Flickr user Viaggio Routard.
We're well aware of these challengesFor years we've pored through the various disadvantages marijuana businesses face.
For instance, the vast majority of marijuana businesses lack access to basic banking services such as checking accounts or lines of credit to buy new product or expand. This is because banks fear potential prosecution from the federal government at some point in the future. Even with workarounds in place in states where marijuana has been legalized, only 3% of banks nationwide have taken to offering their services to marijuana businesses. Dealing solely in cash creates security and growth concerns for marijuana businesses.
There's also that little bit about income taxes. The marijuana plant might be illegal at the federal level, but that doesn't stop the Internal Revenue Service from collecting corporate income taxes from marijuana businesses. As further salt in the wound, the IRS disallows normal business tax deductions under tax code 280E since these businesses are predominantly selling a product that the federal government deems to be illicit.
And despite these disadvantages, legal marijuana continues to expand.
Could this gigantic mystery crush investors' hopes and dreams? But a greater threat exists than just a lack of banking access and higher taxes. This great mystery is whether or not legal marijuana can actually be competitive enough to lure consumers away from the black market and keep them loyal.
Image source: Office of Public Affairs via Flickr.
Just how big is the underground (i.e., illegal) market for marijuana? No one knows for sure, which is why it's called the "black market" in the first place, but estimates from various sources have often cited a figure as high as $100 billion. For comparison, ArcView Market Research tallied legal marijuana sales at $5.4 billion in 2015. No matter how we look at it, the black market continues to dwarf the legal market in size, which is to be expected given that recreational marijuana, the main legal industry growth driver, is still in its infancy.
The real mystery emerges when we look at the costs it takes to get a legal marijuana industry off the ground within a state. There are direct costs to the industry to develop the infrastructure needed to house growing, processing, and retail marijuana functions. Then the state charges licensing fees to certain operators, as well as taxes which are often passed on to retailers or consumers. States use this tax and licensing revenue to help fund education and law enforcement, as well as cover industry oversight costs. Also, as stated earlier, marijuana businesses aren't keeping as much of their profits as they should be since they can't take normal tax deductions.
On the other side of the aisle is the marijuana black market, which has virtually no overhead costs other than the product itself. These aren't businesses working out of a corner retail shop that have to pay rent, nor do they pay licensing fees to the state or pass along double-digit percentage taxes to their customers. These black market operators have clear competitive advantages over legal marijuana businesses, and it's being reflected in marijuana pricing.
Real-world worries Take Minnesota, which approved the use of medical marijuana in 2014 and began enrolling eligible participants in a statewide medical marijuana program last year. According to the Minneapolis/St. Paul Business Journal, of the fewer than 500 patients registered, nearly 20% haven't returned after their first visit. The reason? Cost! The cost for a vial of Minnesota-grown marijuana extract runs about double the cost in Colorado, a recreation-legal state, and is much higher than black market prices. Medical marijuana patient growth has been so slow in the state that Minnesota Medical Solutions, one of the two approved medical marijuana producers in the state, slowed its expansion plans.
But this problem isn't exclusive to Minnesota, a relatively new state to marijuana sales. It's everywhere.
Image source: Pictures of Money via Flickr.
Oregon, for instance, is arguably the green standard when it comes to selling legal marijuana. When voters approved a measure legalizing recreational marijuana in 2014, the state already had more than 250 medical locations ready and raring to sell recreational marijuana. There was also no licensing limit within the state, meaning that competition among shops was expected to drive retail prices down. In other words, it was the perfect testing grounds to see if legal marijuana prices could compete effectively against black market marijuana.
How has it fared? According to data from Perfect Price, the average dispensary in Oregon is charging $214 per ounce for marijuana, the lowest rate for a state in the country. Comparatively, though, the black market price for marijuana averages just $191 per ounce in Oregon, or an 11% discount to the legal dispensary pricing.
This puts the dispensary in a tough bind. Does it reduce its price to try and create a loyal customer, or does it stick firm to its pricing to turn a profit and risk driving consumers back to the black market?
In fact, data from Perfect Price across 66 large cities throughout six states (Washington, Oregon, Colorado, Arizona, Michigan, and California) shows that only four cities have less expensive legal marijuana than black market marijuana (Spokane, Wa., Aurora, Co., Denver, Co,, and Mesa, Az., for those curious). Conversely, 52 of 66 cities have price gaps of 10% or higher between legal marijuana and black market marijuana, including differences of 73% in Medford, Or., and 65% in Sacramento, Ca.
How legal marijuana businesses are expected to gain new customers and retain existing clients when the state best suited to fight the black market, Oregon, isn't yet competitive on price remains a mystery -- and it's a mystery that could prove to be a big disappointment to investors in the marijuana industry.
The only viable solution to correcting this problem is a change from lawmakers on Capitol Hill. A sweeping legalization would quickly break down the barriers in price between the legal and black markets. Unfortunately for the industry and investors, action from Congress on marijuana could still be many years out.
The article The Great Marijuana Mystery That's Likely to Leave Investors Disappointed originally appeared on Fool.com.
Sean Williamshas no material interest in any companies mentioned in this article. You can follow him on CAPS under the screen nameTMFUltraLong, track every pick he makes under the screen name TrackUltraLong, and check him out on Twitter, where he goes by the handle@TMFUltraLong.The Motley Fool has no position in any of the stocks mentioned. Try any of our Foolish newsletter servicesfree for 30 days. We Fools may not all hold the same opinions, but we all believe thatconsidering a diverse range of insightsmakes us better investors. The Motley Fool has adisclosure policy.
Copyright 1995 - 2016 The Motley Fool, LLC. All rights reserved. The Motley Fool has a disclosure policy.