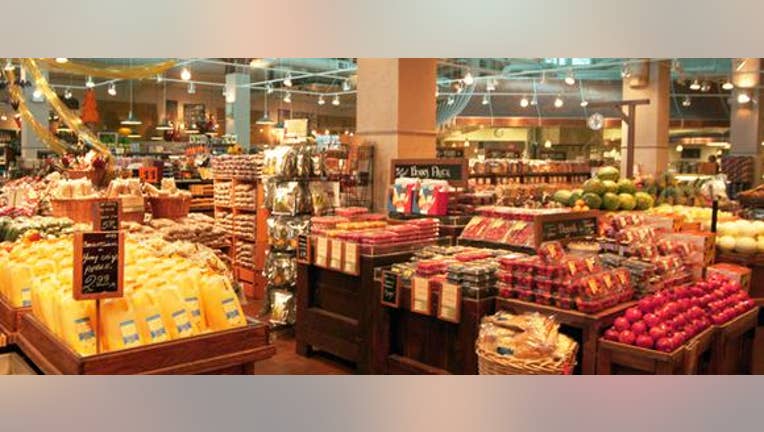 Image source: The Fresh Market
What: Shares of specialty grocer The Fresh Market soared on Monday after the company agreed to be acquired by an affiliate of Apollo Global Management for $1.36 billion. At noon ET, shares of The Fresh Market were up about 24%.
So what: Certain funds managed by Apollo will pay $28.50 per share for The Fresh Market, a 24% premium over the stock's closing price on March 11, and a 53% premium over the price on Feb. 10, the day before rumors of a possible deal first surfaced.
The deal is expected to close in the second quarter of 2016, with the condition that more than 50% of The Fresh Market's common shares are tendered. The Fresh Market will have 21 days to solicit alternative proposals, giving supermarket giant Kroger a limited window to make a deal. Previously, rumors suggested that Kroger was interested in acquiring the company.
Now what: Rick Anicetti, CEO of The Fresh Market, explained why the transaction is a good deal for shareholders and the company. "We are excited about this transaction with Apollo, which recognizes the value of The Fresh Market's strong brand and significant growth prospects while providing stockholders with an immediate and substantial premium. Apollo is a highly regarded investor, bringing deep industry expertise and financial resources, and we look forward to working with them to build on our progress in achieving our strategic plan to deliver long-term profitable growth."
While the price Apollo is paying for The Fresh Market appears high, about 22 times earnings, Andrew Jhawar, senior partner at Apollo, expects to improve performance at the company. "We believe there is a significant opportunity to enhance the brand, merchandise offering and price-value combination to make TheFresh Marketa primary destination for food shoppers, while at the same time being committed to social responsibility through partnerships with local vendors and communities."
The article The Fresh Market Soars on Buyout Deal originally appeared on Fool.com.
Timothy Green has no position in any stocks mentioned. The Motley Fool has no position in any of the stocks mentioned. Try any of our Foolish newsletter services free for 30 days. We Fools may not all hold the same opinions, but we all believe that considering a diverse range of insights makes us better investors. The Motley Fool has a disclosure policy.
Copyright 1995 - 2016 The Motley Fool, LLC. All rights reserved. The Motley Fool has a disclosure policy.