The First SpaceX Hyperloop Could Be Built in Europe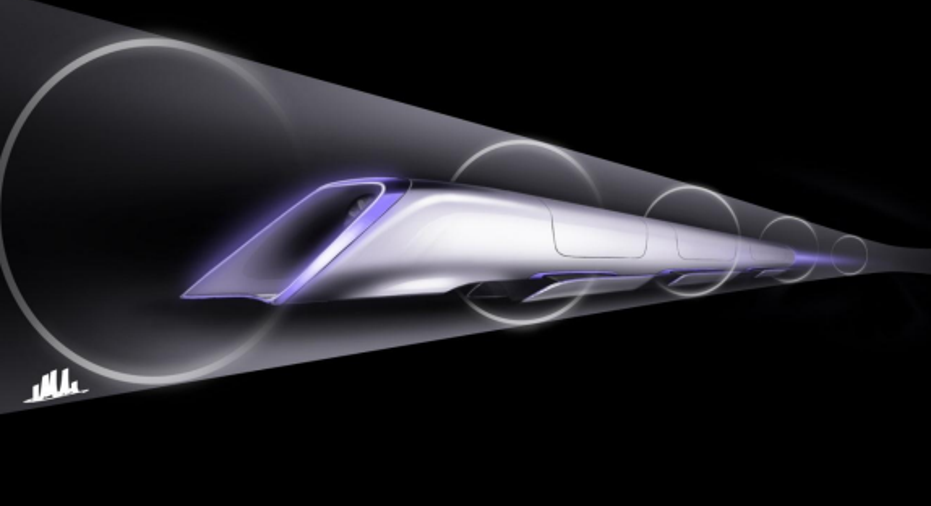 At long last, Elon Musk and SpaceX are building a Hyperloop.
Here's what a Hyperloop looks like (in concept, at least). Image source:Tesla Motors.
We actually reported that story back in February, referencing SpaceX's plan to partner with engineering firm AECOM to build a superfast Hyperloop test track next to SpaceX's California headquarters. There, SpaceX will test out an idea first floated by its founder, Elon Musk, three years ago -- that it should be possible to build a 21st-century subway system, featuring "pods" traveling through pneumatic tubes along the ground -- at speeds rivaling those of an airplane in the sky.
Already, the idea is catching fire in multiple locations. Prior to SpaceX's announcement, similar trial runs were proposed by Hyperloop Transportation Technologies(HTT) in California's Quay Valley, and by the similarly namedHyperloop Technologies, which is building in the Nevada desert. In each case, these companies are taking Musk's idea and running with it -- sans support from SpaceX.
But here's the key: All three of these tracks are being designed as test beds to figure out how to build a viable commercial Hyperloop. Today we're talking about taking that next step and building a working Hyperloop in the real world.
More specifically, in Slovakia.
The newsAs announced last week, HTT has just signed an agreement with the Slovakian government to "explore building a local Hyperloop system" in Bratislava. According to HTT, this pilot project would not be cheap -- perhaps $200 million to $300 million just for an intracity system.But it would be manageable. Taken at the midpoint, $250 million would amount to about 1% of the $23 billion Slovak budget.
And Slovakia may not stop there. According to HTT's press release, the Slovaks are already looking beyond this initial project, and weighing plans to build follow-on Hyperloops to connect Bratislava with Vienna, Bratislava with Budapest, and even a cross-country Slovakian system that would stretch 250 miles in length, and connect Bratislavato Kosice. Traveling at an average speed of 600 mph, Slovakia estimates these multihour car trips could be reduced to just durations of just eight, 10, and 25 minutes, respectively, by Hyperloop.
What does it mean to investors?That sounds like good news for the citizens of Slovakia -- and even better news for the 500 engineers and other specialists who make up the part-time volunteer workforce at crowdfunded HTT, and who are all working on this project in exchange for stock options.With a paying customer in hand, those options will now be worth something.
But as for the rest of us, we, too have a chance to cash in on the Hyperloop phenomenon. This is because, according to HTT, one of the companies that its worker collective has partnered with to do the actual building of the Hyperloop is AECOM -- as in the same AECOM that SpaceX is partnering with to build its test track. That means that out of the four minimum, and seven maximum, Hyperloop projects that are in the works, AECOM has a hand in at least two, and perhaps as many as five of them.
So what else do we know about AECOM?
Well, we know it's not "profitable" -- at least not as profits are calculated under generally accepted accounting principles (GAAP). In fact, according to data from S&P Global Market Intelligence, AECOM lost money in both 2014 and 2015 and in three of the past six years.
On the other hand, S&P Global data also show that despite its habit of reporting net losses under GAAP, AECOM produces a pretty steady flow of real cash profits from its business -- about $515 million in positive free cash flow last year, for example. Weighed against the stock's $4.8 billion market capitalization, that works out to a price-to-free cash flow ratio of about 9.3 -- not bad for a stock that Yahoo! Finance estimates will grow its profits at close to 10% annually over the next five years.
On the third hand (yes, unfortunately, when it comes to investing, there's often a third hand to deal with), AECOM also carries pretty heavy debt load -- about $3.9 billion net of cash. Personally, it's this last factor that worries me most and prevents me from recommending AECOM stock despite its current low valuation.
Then again, if this Hyperloop phenomenon keeps taking off like it's done so far and AECOM keeps winning Hyperloop construction contracts from the likes of SpaceX and HTT, this story could change in a hurry.
In my book, that's not enough to make AECOM a "buy it now" stock. But it does make it a stock to watch.
The article The First SpaceX Hyperloop Could Be Built in Europe originally appeared on Fool.com.
Rich Smithdoes not own shares of, nor is he short, any company named above. You can find him onMotley Fool CAPS, publicly pontificating under the handleTMFDitty, where he's currently ranked No. 278 out of more than 75,000 rated members.The Motley Fool has no position in any of the stocks mentioned. Try any of our Foolish newsletter services free for 30 days. We Fools may not all hold the same opinions, but we all believe that considering a diverse range of insights makes us better investors. The Motley Fool has a disclosure policy.
Copyright 1995 - 2016 The Motley Fool, LLC. All rights reserved. The Motley Fool has a disclosure policy.