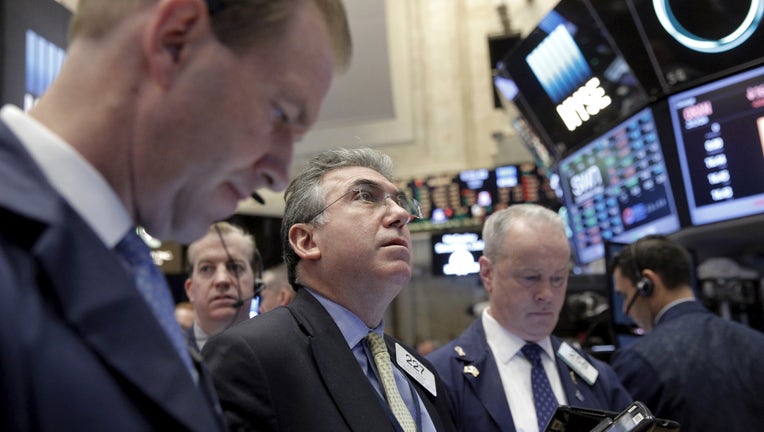 The Dow Jones Industrial Average slipped, dragged down by declines from Goldman Sachs Group and UnitedHealth Group.
The Dow Jones Industrial Average lost 30 points, or 0.2%, to 19797. The S&P 500 rose 0.1%, and the Nasdaq Composite gained 0.1%.
Goldman Sachs fell 0.6% after the U.S. investment bank reported stronger-than-expected profits. Citigroup dropped 1.6% as the bank's revenue missed forecasts.
High expectations for bank earnings have limited the impact of beating expectations, some investors said. Financial shares have propelled a postelection rally in stocks that has carried indexes to new highs and the Dow Jones Industrial Average within reach of 20000.
"If you look at the banks and financial shares in general, they had such a big pop late last year that some of this good news is already in the price," said Ed Campbell, portfolio manager at QMA, a multi-asset manager owned by Prudential Financial.
UnitedHealth Group fell 2%, a day after reporting a 56% increase in profit in the latest quarter, powered by growth in its insurance unit and Optum health-services arm. UnitedHealth has been another large contributor to the Dow industrials' gain since Election Day.
Investors have struck a cautious tone ahead of President-elect Donald Trump taking office Friday, unwinding some risk-driven trades that have dominated since the U.S. election on Nov. 8. While markets initially focused on Mr. Trump's plans to slash taxes and regulations and boost infrastructure spending, the president-elect's rhetoric against free trade has also worried many analysts.
Investors are now waiting for further clarity on such policies, as well as corporate earnings, to decide whether growth and inflation will come through, or whether markets have gotten ahead of themselves after the election.
"A lot of the indicators we follow are now pointing at the market being overstretched," said Andrew Pease, global head of strategy at London-based Russell Investments. "The U.S. economy's fine, but markets have fully priced that in already."
More on FOXBusiness.com...
Energy shares in the S&P 500 slipped 0.5% as U.S. oil prices dropped 2.7% to $51.08 a barrel amid concerns that rising U.S. shale production may offset efforts by major producers to reduce the supply of crude.
The Stoxx Europe 600 gained 0.2% and the FTSE 100 added 0.4%. Asian shares were mixed, with the Japanese Nikkei closing 0.4% higher.
After falling to 2.327% Tuesday, the lowest closing since late November, the yield on the 10-year Treasury note recovered to 2.391%.
The pound fell 1.1% against the U.S. dollar to $1.2261 after Tuesday's 3% surge, the biggest daily rise in eight years. The WSJ Dollar Index, which tracks the currency against a basket of 16 others, rose 1% after hitting a one-month low Tuesday.