The Controversial Drug That Could Be Better at Controlling Seizures in Epilepsy Patients Than Mariju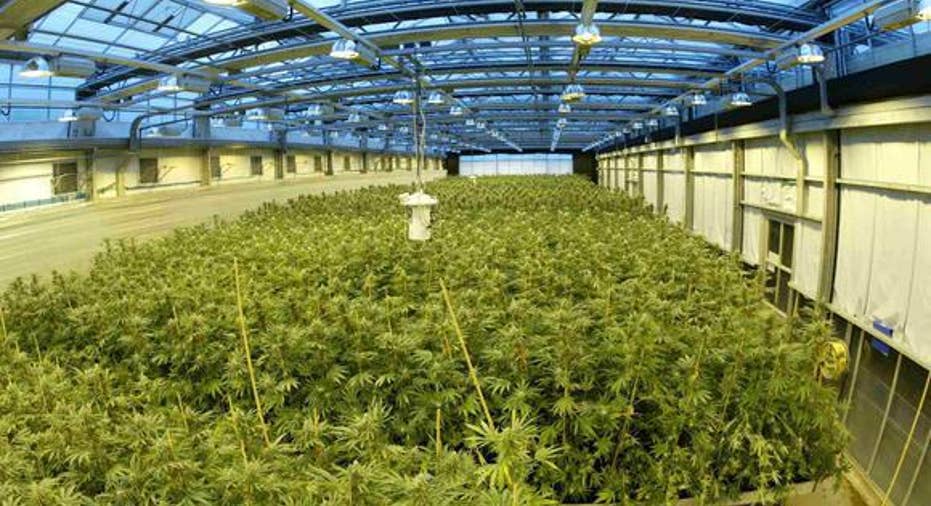 SOURCE: GW PHARMACEUTICALS, PLC.
Earlier this week, clinical-stage drug developer Zogenix updated results from studies evaluating the use of low-dose fenfluramine in patients with a rare form of epilepsy called Dravet syndrome. The company's results may demonstrate that this drug, which was oncethe "fen" part of the failed obesity drug fen-phen, controls seizures in patients better than GW Pharmaceuticals marijuana-based drug, Epidiolex.
First, a bit of backgroundDravet syndrome is a rare and tough-to-treat form of epilepsy. It's typically diagnosed within a child's first year of life following frequent fever-related seizures. Typically, Dravet syndrome patients lag in language and motor skills development, and it's resistant to commonly used anti-seizure medications.
The frequency of seizures in Dravet syndrome patients and the associated developmental conditions are chronic, and therefore, Dravet syndrome patients require considerable care, and the prognosis for them is poor. An estimated 16,000 people are diagnosed with Dravet syndrome in the U.S. and Europe.
SOURCE: GW PHARMACEUTICALS, PLC.
Marijuana's benefitGW Pharmaceuticals has spent years evaluating Epidiolex, a purified formulation of CBD, the second most common chemical cannabinoid found in marijuana.
Epidiolex is thought to help reduce the number of seizures epileptics experience by having an effect on the nervous system that is yet to be fully understood.
Nevertheless, GW Pharmaceuticals reported data from a late-stage study of Epidiolex in 120 Dravet syndrome patients earlier this year showing that using Epidiolex reduced monthly seizures by 39%. The percentage decline in monthly seizures for patients receiving a placebo was only 13%.
That's a remarkable finding, and if another study that is expected to read out data in June confirms Epidiolex's efficacy, then GW Pharmaceuticals could be in position to file this drug for FDA approval within the coming year.
And, even betterEpidiolex could conceivably become available to patients sooner, but Zogenix said this week that Dravet syndrome patients receiving its low-dose fenfluramine liquid, ZX008, saw the number of their major motor seizures drop by 75% per month.
As a refresher, fenfluramine is a serotonin releasing drug that gained widespread notoriety in the 1990s, when it was combined withphentermine and sold as a drug for weight loss. Patients treated with the fen-phen combination were found to have a far greater risk of developing heart problems, including pulmonary hypertension. After the FDA determined that deaths in patients taking fen-phen were related to the drug, it pulled the drug from the market in 1997.
Despite that ominous track record, Zogenix's findings for fenfluramine's use in Dravet syndrome patients is compelling.
Specifically, ZX008 was dosed as an add-on therapy in nine subjects who started treatment at various times between 2010 and 2016. The median duration of ZX008 taken by these patients is 1.5 years, and in the 90 days before beginning ZX008 therapy, the median number of monthly seizures these patients reported was 15. After ZX008 was added to their therapy, however, the median seizure rate fell to 1.5 per month. Six of the nine patients participating in this study saw their seizures decline by at least 70%.
Zogenix also reports that quality of life for ZX008 patients, as recorded by caregivers on a scale of 0 (extremely bad) to 10 (very good), was 7.4.
Most importantly, Zogenix says that there weren't any cardiovascular issues experienced by these patients, something that's critical given the fen-phen disaster.
Looking forwardBoth Epidiolex and ZX008 may prove to be effective, but only Epidiolex has proved itself in large, late-stage studies that could serve as a basis for a FDA approval. A large, late-stage study of ZX008, however, is currently enrolling 130 patients, and results from it could be available in the next 12 months.
Assuming that ongoing Epidiolex and ZX008 studies confirm findings so far, Dravet syndrome patients may have new treatment options available to them for the first time that offer significant benefit, and that's something worth cheering.
The article The Controversial Drug That Could Be Better at Controlling Seizures in Epilepsy Patients Than Marijuana originally appeared on Fool.com.
Todd Campbell has no position in any stocks mentioned.Todd owns E.B. Capital Markets, LLC. E.B. Capital's clients may have positions in the companies mentioned. Like this article? Follow him onTwitter where he goes by the handle@ebcapitalto see more articles like this.The Motley Fool has no position in any of the stocks mentioned. Try any of our Foolish newsletter services free for 30 days. We Fools may not all hold the same opinions, but we all believe that considering a diverse range of insights makes us better investors. The Motley Fool has a disclosure policy.
Copyright 1995 - 2016 The Motley Fool, LLC. All rights reserved. The Motley Fool has a disclosure policy.