The Coming Windfall for Bank Investors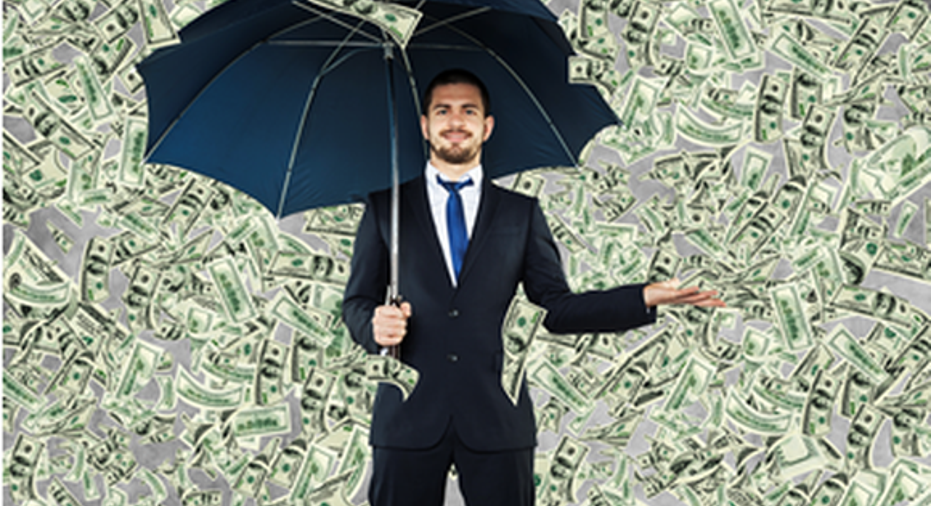 Image source: Getty Images (via iStock/Thinkstock).
Despite the current presidential administration's promise to "dismantle" the Dodd-Frank Act of 2010, it's become clear that it neither intends to do so nor does it think that it could. This is why Donald Trump's principal economic advisor, Gary Cohn, is focused on changing out the personnel atop the regulatory entities, as the new appointees could then work within the current regulatory structure to ease the burden on banks.
But just because the Dodd-Frank Act will probably survive -- assuming the Republicans don't widen their majority in the Senate in the mid-term elections, that is -- doesn't mean Cohn's strategy won't have positive implications for investors in bank stocks. Far and away the biggest benefit is likely to be an increase in dividends and stock buybacks.
$100 billion windfall
Most companies are free to increase their dividends or buy back more stock at the discretion of their boards of directors. The same isn't true for banks, which are much more tightly constrained when it comes to allocating capital. As a part of the annual stress tests, the nation's largest banks, such as JPMorgan Chase (NYSE: JPM), Bank of America (NYSE: BAC), and Citigroup (NYSE: C) must request permission to return more capital to shareholders.
This has tripped a number of these banks up in the past. A review of Bank of America's stress-test history shows that it was either denied the opportunity to increase its dividend or didn't seek approval to do so in four out of the past six years. Citigroup has run into similar issues as well. And while JPMorgan Chase has been allowed to boost its dividend every year since the crisis, it seems reasonable to conclude that the New York-based bank would return even more capital to shareholders if the decision was entirely up to it.
All of the nation's biggest banks have thereby accumulated an enormous amount of capital on their balance sheets. They've collected so much, in fact, that a recent Wall Street Journal article concluded that the nation's six biggest banks could return an incredible "$100 billion in capital to investors over time through dividends and share buybacks if the Trump administration succeeds in a push to loosen bank regulation."
The biggest beneficiaries
The biggest beneficiaries are likely to be stockholders in Citigroup. According to veteran bank analyst Dick Bove, Citigroup has $30.3 billion worth of excess capital on its balance sheet above and beyond its regulatory minimum. JPMorgan Chase comes in second, with $26.6 billion, followed by Wells Fargo, Goldman Sachs, Morgan Stanley, and Bank of America, respectively.
| Bank | Excess Capital |
| --- | --- |
| Citigroup | $30.3 billion |
| JPMorgan Chase | $26.6 billion |
| Wells Fargo | $23.1 billion |
| Goldman Sachs | $22.8 billion |
| Morgan Stanley | $22.3 billion |
| Bank of America | $21.2 billion |
Data source: Dick Bove, Rafferty Capital Markets.
Before getting too excited, however, there are a couple of things to note. The first is that it remains to be seen whether the Federal Reserve would relinquish its veto authority over bank capital plans even if the White House changes out its personnel. After all, regulators are like other humans in that they don't tend to give up power once it's acquired.
The second thing to note is that the predicted windfall may not come at one time and is most likely to be channeled through stock buybacks as opposed to dramatically higher dividends. Bank of America and Citigroup may be exceptions, as they currently pay out the smallest share of their earnings to shareholders. But even these two banks are likely to focus more on stock buybacks, given that their shares trade for discounts to their respective book values.
Either way, while investors in bank stocks have probably gotten overly optimistic about the extent of an impending regulatory overhaul, this is certainly one area were meaningful changes may be both possible and probable.
10 stocks we like better than Bank of AmericaWhen investing geniuses David and Tom Gardner have a stock tip, it can pay to listen. After all, the newsletter they have run for over a decade, Motley Fool Stock Advisor, has tripled the market.*
David and Tom just revealed what they believe are the 10 best stocks for investors to buy right now... and Bank of America wasn't one of them! That's right -- they think these 10 stocks are even better buys.
Click here to learn about these picks!
*Stock Advisor returns as of February 6, 2017
John Maxfield owns shares of Bank of America, Goldman Sachs, and Wells Fargo. The Motley Fool has no position in any of the stocks mentioned. The Motley Fool has a disclosure policy.