The Coca-Cola Co. or Anheuser Busch Inbev SA (ADR): Better Dividend Investment?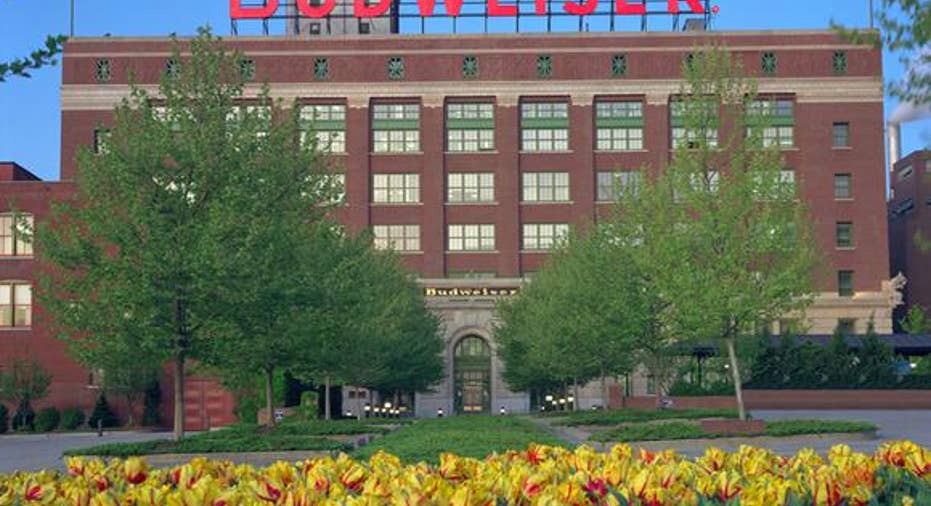 The world's biggest soft drink company,Coca-Cola, and the world's largest beer conglomerate,Anheuser-Busch InBev both benefit from immense brand power and scale. However, Coca-Cola is beginning to implement some cost-cutting techniques that should give it the edge over the next five to 10 years insofar as investments are concerned.
IMAGE SOURCE: COCA-COLA.
Billion dollar brandsAB InBev owns 19 different brands that deliver more then $1 billion annual retail sales. Coca-Cola one ups the beer giant with 20.The long-term sustainability of both of these companies is not in doubt. It'll be difficult to replicate the successes of the past, but 50 years from now I fully expect Coca-Cola and AB InBev products to be sold in nearly every country in the world. Finding a great dividend stock starts with identifying durable companies that can grow earnings for decades. Both firms pass this test.
PayoutThe dividend payouts for the two companies are around 3% and their payout ratios both come in at just under 80%. These are excellent yields -- above the S&P 500 average of around 2.1% -- for superior businesses that have both shown a proclivity to hike their payouts regularly.
Coca-Cola's payout has increased 125% over the past decade. AB InBev, which began payments after the merger in 2010, has grown its payout from $0.49 to $3.95 annually over a few short years. Both companies have room to further hike their dividends, but Coca-Cola should have an easier time doing so over the next five to 10 years.
Anheuser-Busch was a bloated operation -- a fleet of corporate jets, redundant offices, executive dining rooms, etc. -- when the 3G capital team orchestrated a merger with InBev. Cutting expenses led to an expansion in operating margin, but this boost to EPS is a one-time event. A company can continue to strive to get leaner but it's easier to trim fat from a cow than a rodent. The proposed merger with SAB Millershould allow the team to incorporate another round of cost-cutting but Coca-Cola has a bigger opportunity to transform its operations.
ST. LOUIS BREWERY. IMAGE SOURCE: AB INBEV.
Coca-Cola's operating margin has dropped from over 26% in 2006 to under 20% currently. After shareholder criticism about executive compensation and benefits, the company agreed to overhaul its budgeting process (mimicking the zero-based budgeting used by 3G) and streamline its operations.
Coca-Cola expects these changes to lead to approximately $3 billion in annual cost savings by 2019. With around $44 billion in annual revenue, $3 billion in savings is a big deal. Those $3 billion annual savings are a bit more than half of the total amount Coca-Cola pays out annually in dividends. It should allow the firm to continue its 53-year track record of raising its dividend to continue -- even if revenue and net income were to decline.
Final thoughtsBoth companies trade for P/E multiples above their five-year historic averages but forward estimatesput them each around 23 times 2017 earnings. This is a premium to the S&P 500 (18 times 2017 earnings) but these are two premium companies. The valuations don't make either a screaming buy but if Coca-Cola can successfully execute on its cost cutting initiatives a buy today will look very wise five years from now. Coca-Cola is one of the greatest compounders of all time and I expect it to continue to work its magic for a new generation of investors.
The article The Coca-Cola Co. or Anheuser Busch Inbev SA (ADR): Better Dividend Investment? originally appeared on Fool.com.
James Sullivan has no position in any stocks mentioned. The Motley Fool recommends Anheuser-Busch InBev NV and Coca-Cola. Try any of our Foolish newsletter services free for 30 days. We Fools may not all hold the same opinions, but we all believe that considering a diverse range of insights makes us better investors. The Motley Fool has a disclosure policy.
Copyright 1995 - 2016 The Motley Fool, LLC. All rights reserved. The Motley Fool has a disclosure policy.