The Coal Market's Meltdown Cut Deeply Into Alliance Resource Partners, L.P.'s Earnings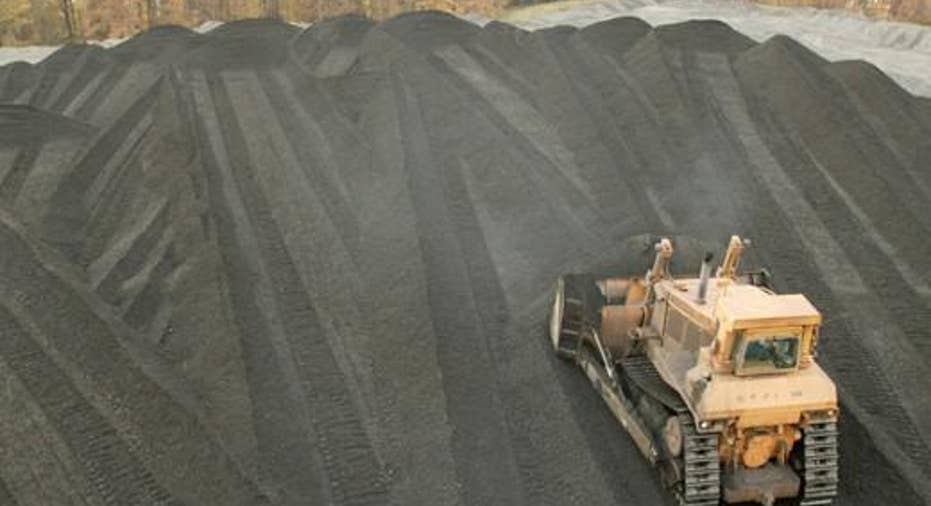 .
Image source: Alliance Resource Partners.
The coal market has been going from bad to worse, with another one of the sector's largest producers recently filing for bankruptcy. That's having a trickle-down effect on coal master limited partnershipAlliance Resource Partners and its general partner,Alliance Holdings GP , which was evident in their first-quarter earnings report. That report,which was released before the market opened on Tuesday, showed a steep drop in revenue and cash flow, forcing both to slash their distributions.
Alliance Resource Partners results: The raw numbers
| | Q1 2016 Actuals | Q1 2015 Actuals | Growth (YOY) |
| --- | --- | --- | --- |
| Revenue | $412.8 million | $560.4 million | -26.3% |
| Distributable cash flow | $85.8 million | $142.1 million | -39.6% |
| Distribution coverage ratio | 0.97 times | 1.68 times | -42.3% |
Data source: Alliance Resource Partners.
What happened with Alliance Resource Partners this quarter?Alliance Resource Partners was hurt by the brutal coal market.
Coal sales slumped 21.5% year over year to just under 7.5 million tons. That was primarily due to planned reductions in coal sales and production volumes given very weak demand for coal.
That weak demand put continued negative pressure on coal prices, which were down 1.2% year over year to $53.82 per ton.
That one-two punch of lower sales volumes and lower coal sales prices cut deeply into the company's distributable cash flow, which was down nearly 40%.
That steep drop in distributable cash flow, when combined with the company's weak outlook for the coal market, led Alliance Resource to reduce its distribution by 35.2% to $0.4375 per unit. That forced Alliance Holdings to decrease its distribution as well, cutting its payout by 42.7%.
What management had to sayAs CEO Joseph Craft said about the company's results:
While Alliance Resource's results were abysmal compared to last year's first quarter, they're holding up relatively well compared to those of its peers. That's largely due to the fact that the bulk of Alliance's coal sales are backed by contracts with utility customers, which provide a strong base of support. That being said, the current environment requires caution, which is why it has reduced its distribution in order to pay down debt and further strengthen its balance sheet.
Looking forwardConditions in the coal market are expected to remain weak with Craft noting that "we expect the coal markets will remain oversupplied for several quarters and near-term pricing will be challenging." That being said, he did offer up a slightly more optimistic picture for 2017:
If that forecast plays out as Craft thinks it will, then Alliance Resource should deliver improved financial results starting in 2017, which would put it in a position where it could start increasing distributions to unitholders.
The article The Coal Market's Meltdown Cut Deeply Into Alliance Resource Partners, L.P.'s Earnings originally appeared on Fool.com.
Matt DiLallo has no position in any stocks mentioned. The Motley Fool recommends Alliance Resource Partners. Try any of our Foolish newsletter services free for 30 days. We Fools may not all hold the same opinions, but we all believe that considering a diverse range of insights makes us better investors. The Motley Fool has a disclosure policy.
Copyright 1995 - 2016 The Motley Fool, LLC. All rights reserved. The Motley Fool has a disclosure policy.