The Clock's Ticking and Airbus Is Still Beating Boeing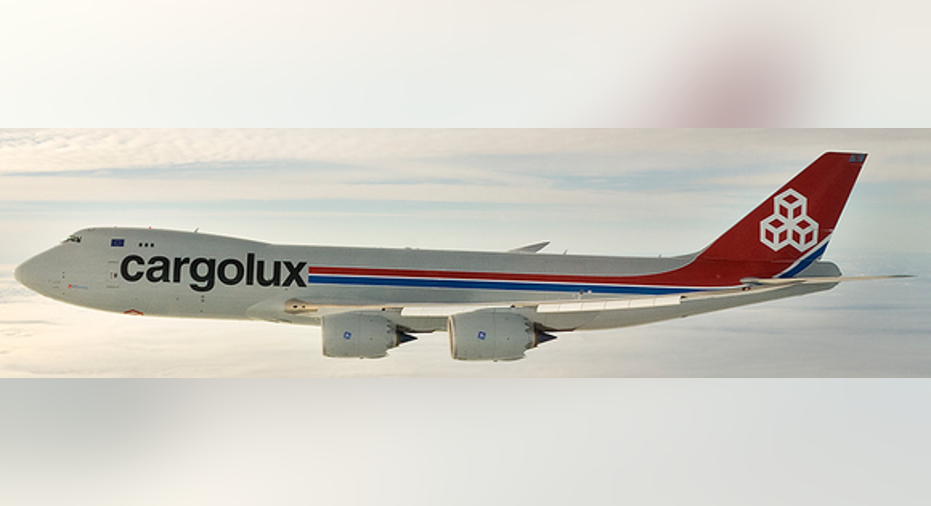 Airbus' sales resumed surging in November -- and with a lot of help from Portugal. Image source: Airbus.
So, the results are in, and I'm afraid it's bad news again for Boeing this week. After a brief reprieve in October, our favorite Seattle plane maker has resumed losing to Airbus .
Last month, if you'll recall, Boeing briefly edged out Airbus for the most plane orders booked in October. November, however, saw the plane makers revert to a mean that's prevailed for most of this year. Over the course of the month, Boeing booked 89 gross orders, lost 10 orders to cancellation, and ended the month with a net gain of 79 planes -- 568 year to date.
Sandbagged by AirbusAll month long, Boeing seemed to be steadily closing the orders gap with Airbus, which had entered November with 850 net new orders itself. But the thing is, in contrast to Boeing, which updates its order book weekly, Airbus only reports changes to its order book monthly. And its latest report, which came out this week, showed a very big jump from October.
Airbus booked 169 new gross orders in November:
135 orders for new A320neo (new engine option) and A321neo jetliners
15 for A320ceo (current engine option) and A321ceo aircraft
19 A330 Family jets (a mix of ceos and neos)
Buyers of the single-aisle jets hailed from both Europe (TAP Portugal and Iberia in Spain) and Southeast Asia (Korean Air and VietJet). This is in line with what we've been reading in recent reports from Boeing on anticipated strong demand for single-aisle jets in that region. In contrast, Airbus' widebody buyers were exclusively European -- namely TAP, Iberia, and Aer Lingus.
The horseraceSo, where does this leave Airbus as we enter the final month of the year, and just how big of a lead does it now have over Boeing? Here's how things stand for Airbus. To date, total gross orders run to:
927 single-aisle "A320 Family" jets (which include a A318, two A319s, and 309 A321s)
138 widebody A330s, which compete with Boeing's 767, 777, and 787
14 A350 widebodies
(Oh, and precisely zero A380s.)
Airbus also suffered a dozen order cancellations in November. Subtracting those from its 1,079 gross orders, though, still leaves Airbus with more than 1,000 net new plane orders year to date -- 1,007, to be precise. That's 77% more planes than Boeing has sold this year.
Why is Airbus beating Boeing?That's where things stand today. Unless Boeing can put together a last-minute sales surge in December, this race looks like it's Airbus' to lose.
The more interesting question for investors today, though, is this: If Airbus is beating Boeing so soundly in the race to win orders, then why does Airbus' stock price look like such a great bargain relative to Boeing? Because you must admit, it kind of does.
Right now, shares of Airbus Group are selling for just 17.8 times trailing earnings, versus Boeing's 18.4 P/E. What's more, analysts who follow the two stocks give Airbus the advantage in growth as well. According to analysts polled by S&P Capital IQ, the average projected annual growth rate for Airbus over the next five years is 15%, while Boeing is expected to grow at barely 10%.
At first glance, these look like two great arguments in favor of buying Airbus stock over Boeing. And yet, first impressions can be misleading.
From my perspective, the key reason for Boeing shares apparently costing more than Airbus shares is this: Boeing's profits are of higher quality than the profits Airbus is reporting. You see, whereas Boeing earned $5.6 billion under GAAP accounting standards, Boeing's free cash flow (its actual cash profits from the business) were more than 55% higher than those reported profits -- $8.7 billion, to be precise. In contrast, Airbus has reported earning $3.2 billion over the past year, but its free cash flow number is just a small fraction of that number -- $1.1 billion.
Result: Boeing not only earns 75% more "profit" from its business than Airbus, it also generates nearly eight times more cash. If that's not a reason for Boeing stock commanding at least a small valuation premium over its rival, I don't know what would be.
In fact, it just might be a good reason to prefer Boeing stock over Airbus.
Boeing's 747s may not be selling like hotcakes -- but when they do sell, they bring in a lot of cash. Image source: Boeing.
The article The Clock's Ticking and Airbus Is Still Beating Boeing originally appeared on Fool.com.
Rich Smithdoes not own shares of, nor is he short, any company named above. You can find him onMotley Fool CAPS, publicly pontificating under the handleTMFDitty, where he's currently ranked No. 321 out of more than 75,000 rated members.The Motley Fool has no position in any of the stocks mentioned. Try any of our Foolish newsletter services free for 30 days. We Fools may not all hold the same opinions, but we all believe that considering a diverse range of insights makes us better investors. The Motley Fool has a disclosure policy.
Copyright 1995 - 2015 The Motley Fool, LLC. All rights reserved. The Motley Fool has a disclosure policy.