The Bounce in Bonds May Be Bad News for Stocks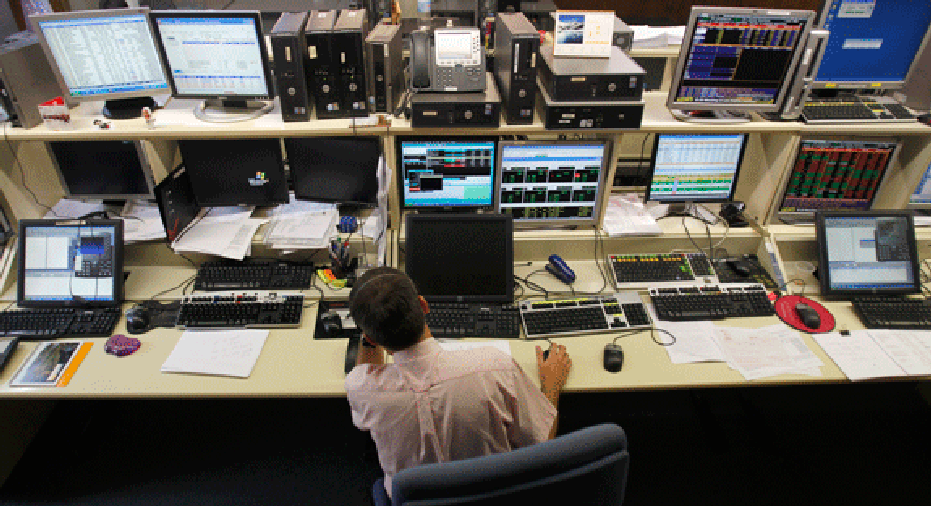 With the S&P 500 and the Dow Jones Industrials tossing away their gains for the year, bond prices are rising in what could be a bad omen for U.S. stocks. Investors poured $1.3 billion into U.S. Treasuries for the week ended August 19, the biggest score since mid-April, according to data from Thomson Reuters' Lipper.
The yield on the 10-year benchmark, which trades inverse to bond prices, is hovering at 2.084% and has been on the decline since early July; and that trend may continue according to Mary Ann Bartels, chief investment officer of portfolio solutions at Bank of America Merrill Lynch Wealth Management (NYSE:BAC).
"The 10-year yield is starting to break down, technically pointing to lower lows, it could break 2% technically," said Bartels on FOX Business Network's Mornings with Maria.
As bond yields fall and bond prices rise, U.S. stocks are paying the price. As of Thursday, the S&P 500 is down 1% for the year, the Dow Jones Industrials nearly 5% while the Nasdaq Composite hangs onto its 3% gain. A big reason investors are gravitating toward the safety of U.S. government debt is China. "Large institutions are selling due to China." said Jason Rotman, managing partner of Lido Isle Advisors, while appearing on FOX Business Network's Risk & Reward.
Although many on Wall Street expect the Federal Reserve to raise interest rates in September, the rally in the bond market may signal a delay says Bartels. "The market is saying the Fed is on hold."  While Bartels is still betting on a September hike, the most recent minutes from the Fed's June 28-29 meeting gave investors mixed signals. Although policymakers viewed recent data "as suggesting that economic activity had been expanding moderately in recent months," their opinions varied on the recovery in the labor market and inflation.
Another reason to give credence to the rally in bonds is a slight uptick in stock trading volume. U.S. trading volume across all stock exchanges was nearly 8 billion on Thursday, higher than the 6.6 billion month-to-date average as tracked by BATS Global Markets.
When stocks fall amid higher volume it can signal more conviction in the markets. In this case that would show more support for bonds and less for stocks.