The Biggest Threat to Vera Bradley Stock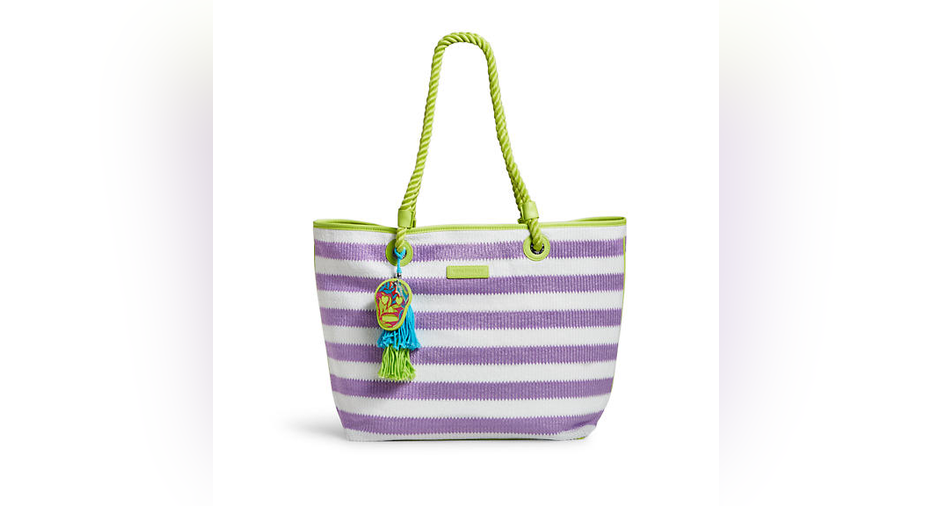 Vera Bradley had a decent fiscal 2016, but one aspect of its sales indicates potential problems ahead.
A near-laser focus on growing physical retail distribution through its own stores and with partners such as Dillard's , has leftit to somewhat neglect its online business. That may not matter much at the moment, given that its products lend themselves better to being bought in places where they can be handled. But going forward, as chains such as Dillard's continue to struggle in the face of online competition, and digital technology improves product viewing, the focus on brick and mortar could come back to bite shareholders.
Bad big numbers but signs of hopeThe handbag, luggage, and accessories company reported total revenue of $502.6 million for fiscal 2016, falling from $509 million the previous year. That resulted in earnings per share of $0.71, which includes net after-tax charges of $4.2 million. Without those one-time charges, earnings would have been $31.8 million, or $0.82 per diluted share. These figures represent a drop from $40.8 million or $1 per diluted share in fiscal 2015.
Distinctive handbags are a big part of the Vera Bradley line. Image source: VeraBradley.com.
However, CEO Robert Wallstrom seemed to be pleased with the numbers, even though they were down on a bottom-line level.
That all sounds nice, but these efforts may not matter at all if the company can't rev up its digital sales. If it doesn't, Vera Bradley remains very vulnerable to the shifting shopping habits of American consumers.
How bad are the company's digital sales?In 2016, Vera Bradley saw its e-commerce sales fall 13.2%. That followed fiscal 2015online sales growth of 3.9%.
The retailer doesn't break out its e-commerce sales by dollar. Instead, it lumps them into its direct sales category. That's not uncommon, but it does suggest that the category ranks lower in importance than the company's efforts to enhance its brick-and-mortar distribution, specifically by growing its large department-store relationships and by adding more of its own shops.
This effort has included shifting focus away from VeraBradley.com.
During the company's Q4 2016 earnings call, Wallstrom said that "e-commerce sales were once again negatively affected by reduced promotional activity," according to the transcript.Later in the call, when he was discussing the company's multiyear turnaround, the CEO again acknowledged an effort at "meaningfully reducing our promotional activity, particularly on VeraBradley.com."
That might make sense in the short term, as physical stores clearly generate the bulk of its sales, but in the long run it could be a major miscalculation.
It's a clear focus on storesOver and over in his remarks, Wallstrom talked about strengthening the company's distribution through its own stores and through partners. That concept is reinforced in the company's most recent annual report, where it said it intended to "place a greater emphasis on our department-store relationships and explore other expansion opportunities in the department-store space."
Those remarks were meant to show that the company was moving away from focusing on specialty retail in favor of bigger department stores. But, the fact that digital sales -- even ones made through a partner -- were not mentioned as a focus is a bit troubling.
It's not all badWallstrommay be somewhat ignoring the Internet, but it's possible that this is a case of a CEO who's shoring up the company's finances before he addresses its long-term future. The problem -- and it's an issue for all brands that sell in competition with their retail partners -- is that increasing the focus on VeraBradley.com isn't likely to be something Dillard's or other department stores are happy about.
To appease its partners -- the indirect-sales channel, which accounted for 30% of its fiscal 2016 sales -- Vera Bradley has to tread lightly when pushing its own direct-sales channels. That may not be a big problem for its physical stores, which tend to be located in high-traffic malls, but it is a drag on e-commerce growth.
This e-commerce weakness has to be addressed in the next phase of its turnaround. If it isn't, it leaves the company vulnerable to lost sales as consumer preferences change.
The article The Biggest Threat to Vera Bradley Stock originally appeared on Fool.com.
Daniel Kline has no position in any stocks mentioned. Neither he nor his wife is into handbags particularly. The Motley Fool has no position in any of the stocks mentioned. Try any of our Foolish newsletter services free for 30 days. We Fools may not all hold the same opinions, but we all believe that considering a diverse range of insights makes us better investors. The Motley Fool has a disclosure policy.
Copyright 1995 - 2016 The Motley Fool, LLC. All rights reserved. The Motley Fool has a disclosure policy.