The Biggest Threat to Inovio Pharmaceuticals, Inc. Stock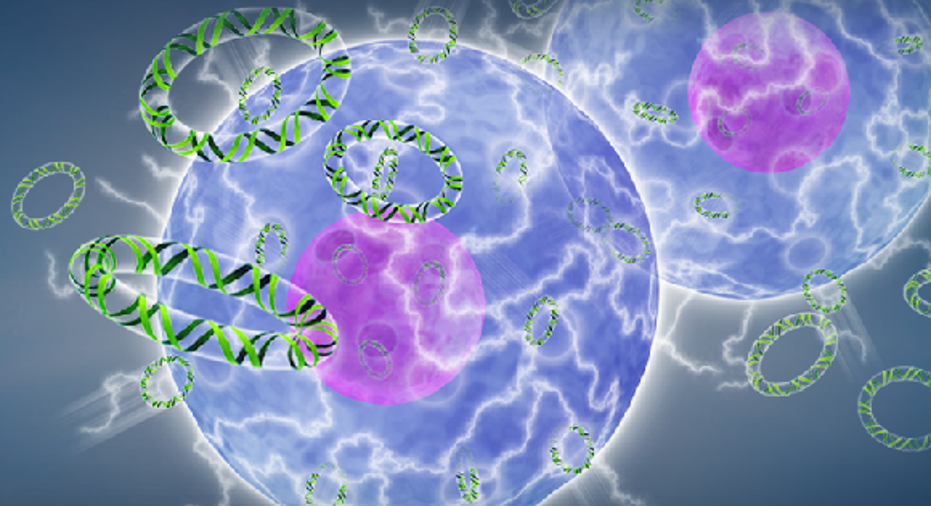 Image source: Inovio Pharmaceuticals.
You're probably a happy camper if you bought shares of Inovio Pharmaceuticals at the beginning of 2016. The biotech's stock is up over 55% year to date -- and that's after starting off the year with a big drop. Inovio's good times might keep rolling along, but there is one significant threat that could potentially derail the stock.
Make-or-break trialFor a clinical-stage biotech, Inovio claims a robust pipeline. Only one candidate in that pipeline, though, is about to be in a late-stage clinical trial -- cervical dysplasia immunotherapy VGX-3100. Inovio's fortunes depend heavily on how well that phase 3 study goes. The potential for failure with VGX-3100 stands as the biggest threat for Inovio.
A successful phase 3 trial for VGX-3100 would be huge for Inovio. The immunotherapy could hit peak annual sales of around $500 million if approved by regulators. Inovio's current market cap of over $750 million at least partially reflects this potential. Without VGX-3100, Inovio's value goes down dramatically.
If any issues emerge with the VGX-3100 study, it could just be the first domino to fall. Another immunotherapy in Inovio's pipeline, INO-3112, is a combination of VGX-3100 plusDNA-based immune activator encoded for interleukin 12 (IL-12). Inovio has a lot riding on INO-3112.AstraZeneca's MedImmune division bought the rights to the cancer vaccine last year. Inovio stands to gain up to $700 million in milestone payments if all goes well, in addition to double-digit tiered royalties.
It's possible that the situation could get even worse. If VGX-3100 falls, INO-3112 could also fall. And if INO-3112 doesn't move forward, that could lead to a scenario where AstraZeneca decides not to move forward with development of two other DNA-based cancer vaccines that aren't in Inovio's pipeline right now.
Unwarranted pessimism?Potential failure of the phase 3 study of VGX-3100 presents the biggest threat to Inovio right now. But is a pessimistic view of the vaccine's prospects unwarranted?
After all, AstraZeneca made a significant investment in Inovio's INO-3112 program. If the big drugmaker had reservations about VGX-3100, it seems highly unlikely that it would have spent $27.5 million up front for commercialization rights to a related immunotherapy.
Also, no serious red flags were raised from the phase 2 study of the immunotherapy on the safety front. The only issues reported related to administration site redness, which occurred more frequently in patients receiving VGX-3100 than in patients on placebo.
That phase 2 study found that 49.5% of women treated with VGX-3100 hadregression of high grade cervical neoplasia to either low-grade neoplasia or no disease at all. This was considerably higher than the 30.6% of women in the placebo group who experienced similar outcomes.
Those clinical trial results were enough to sway two senior investigators at theU.S. National Cancer Institute Division of Cancer Epidemiology and Genetics. Dr.Mark Schiffmanand Dr.Nicolas Wentzensen wrote in The Lancet that the trial represented "a major breakthrough and proof-of-principle that therapeutic HPV vaccination is feasible".
There is one concern about the phase 2 study, though, that could be problematic. Inovio's previous clinical trial for VGX-3100 was structured as a "per protocol analysis". This means that results were excluded for any patient who started treatment but later violated protocol of the study. Most researchers prefer to use an "intent-to-treat" approach, where all results are included.
The risk for Inovio is that the per protocol analysis could have made the phase 2 data look more favorable than it should have been. We won't know if that really is the case until phase 3 results are available.
Bottom lineInovio has more in the wings than just VGX-3100 and INO-3112. The biotech has attracted a lot of attention lately with its development of a Zika virus vaccine. The company also has several other pipeline candidates. However, all of these are still in early clinical stages.
For now, Inovio's prospects depend greatly on how well VGX-3100 does in the phase 3 study planned to begin in a few months. Investors shouldn't ignore the threat that problems might emerge in that clinical trial. On the other hand, the study could go flawlessly and send Inovio's shares soaring. That's the reality with any biotech, not just Inovio. And it's why biotech investing isn't for the faint of heart.
The article The Biggest Threat to Inovio Pharmaceuticals, Inc. Stock originally appeared on Fool.com.
Keith Speights has no position in any stocks mentioned. The Motley Fool has no position in any of the stocks mentioned. Try any of our Foolish newsletter services free for 30 days. We Fools may not all hold the same opinions, but we all believe that considering a diverse range of insights makes us better investors. The Motley Fool has a disclosure policy.
Copyright 1995 - 2016 The Motley Fool, LLC. All rights reserved. The Motley Fool has a disclosure policy.