The Biggest Threat to Cobalt International Energy Stock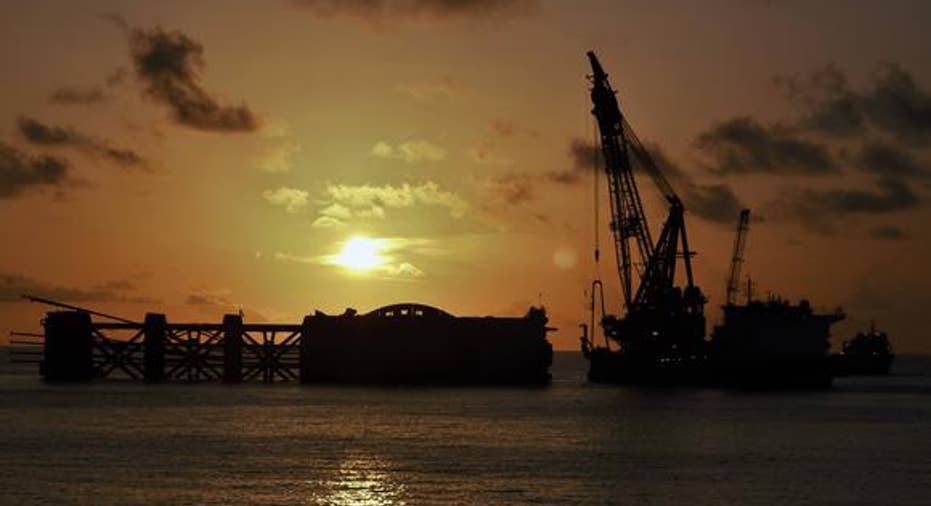 Image source: Cobalt International Energy.
Over the past year Cobalt International Energy's stock is down roughly 70%, due in large part to crashing crude prices. Clearly, the price of oil has an outsized effect on the company. However, oil isn't its biggest threat. Instead, another major oil spill in the Gulf of Mexico could be its undoing given the company's minuscule production and cash flow as well as its geographic concentration.
Cobalt International Energy 101Cobalt isn't like the average oil company; instead, it's more akin to a start-up because it has focused its investment on discovering and then developing new oil deposits. This has required huge upfront costs that didn't start paying off until earlier this year, when Anadarko Petroleum's Heidelberg project in the Gulf of Mexico came online. As a 9.4% stakeholder in that project, Cobalt Energy's share of its production is roughly 7,500 barrels of oil per day. However, that's a drop in the bucket compared to what a company like Anadarko Petroleum produces on a daily basis, with its production averaging 836,000 barrels of oil equivalent per day last quarter.
Not only does Cobalt's production only come from one oil project right now, but its entire business will be based on developing oil projects in the Gulf of Mexico after recently announcing the sale of its assets in Angola. Since the companyproduces little cash flow of its own, it needed the outside capital from this sale in order to develop its projects in the Gulf of Mexico. Worse yet, what cash flow it's now getting from Heidelberg isn't very much because oil prices are lower than anticipated when that project was originally sanctioned.
Image source: Anadarko Petroleum.
Danger lurking beneathThe combination of a concentrated geographic focus along with limited production and cash flow poses a potential major future threat to the company given what has happened in the Gulf of Mexico in the past. That's after the Deepwater Horizon disaster in 2010 virtually shut down all deepwater drilling activities in the Gulf, causing a significant financial impact on not only the companies directly involved in the disaster, but also those that were not.
Anadarko Petroleum, for example, had to pay out a $4 billion settlement to cover its liabilities relating to the 2010 spill. It was deemed liable because it owned a 25% interest in the field that spewed oil into the gulf. That's very important to note because Cobalt International Energy is a minority stakeholder in a number of projects in the Gulf, so it would also likely be liable for a share of any future cleanup if one of its fields started leaking.
That being said, even companies completely removed from that situation experienced financial hardship because of the subsequent deepwater drilling moratorium in the Gulf amid the fallout of the Deepwater Horizon disaster. For example, ATP Oil & Gas filed for bankruptcy protection in 2012 after its operations were "dramatically affected" by the deepwater drilling stoppage. In that filing, it noted:
The reason this is worth noting is because Cobalt International Energy shares two key similarities to ATP: It's smaller in size and has a very heavy concentration in the deepwater Gulf of Mexico. As such, it puts it at greater risk to a future disaster than a company like Anadarko, which is much larger and geographically diversified.
Investor takeawayAnother big oil spill in the Gulf of Mexico is a major threat to Cobalt International Energy. It could effectively shut down the company's ability to turn its oil discoveries into future cash flow. That's a big worry because the company doesn't have a lot of current cash flow to support itself in such a situation. It's a big hidden risk investors need to keep in mind when considering Cobalt.
The article The Biggest Threat to Cobalt International Energy Stock originally appeared on Fool.com.
Matt DiLallo has no position in any stocks mentioned. The Motley Fool has no position in any of the stocks mentioned. Try any of our Foolish newsletter services free for 30 days. We Fools may not all hold the same opinions, but we all believe that considering a diverse range of insights makes us better investors. The Motley Fool has a disclosure policy.
Copyright 1995 - 2016 The Motley Fool, LLC. All rights reserved. The Motley Fool has a disclosure policy.